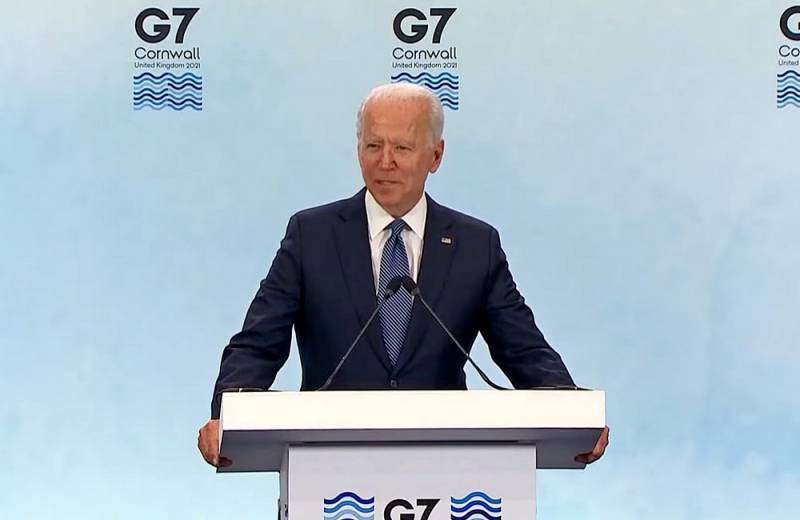 At the GXNUMX summit in Cornwall (Great Britain), US President Joseph Biden was asked why Vladimir Putin does not lend itself to pressure from overseas and is almost impossible to break. Biden gave a clear and concise answer.
Because he is Vladimir Putin
- answered the owner of the White House, and that says it all.
The American president added that his Russian counterpart has strong autocratic power and is unlikely to change his
policies
... At the same time, Biden indicated that he would try to respond to Putin - to resist the Russian leader had previously been offered to Biden by the head of the CIA, William Burns.
Following the results of the upcoming Geneva summit, the United States plans to give a tough response to Russia's actions. At the same time, the policy of the current head of state in this regard will be fundamentally different from the measures taken during the time of Donald Trump, as reported by NBC. Before Geneva, Biden is going to hold several meetings with European leaders, which should demonstrate to the Kremlin the "united front" of the Western world.
Meanwhile, Vladimir Putin is in the Moscow. Kremlin. Putin "noted that he expects from the upcoming meeting with the US President to strengthen personal contacts and constructive dialogue, as well as to develop existing mechanisms of cooperation with Washington in a number of areas that are important for both countries:
economic
relationships, environmental issues, conflicts in different regions of the world and strategic stability.