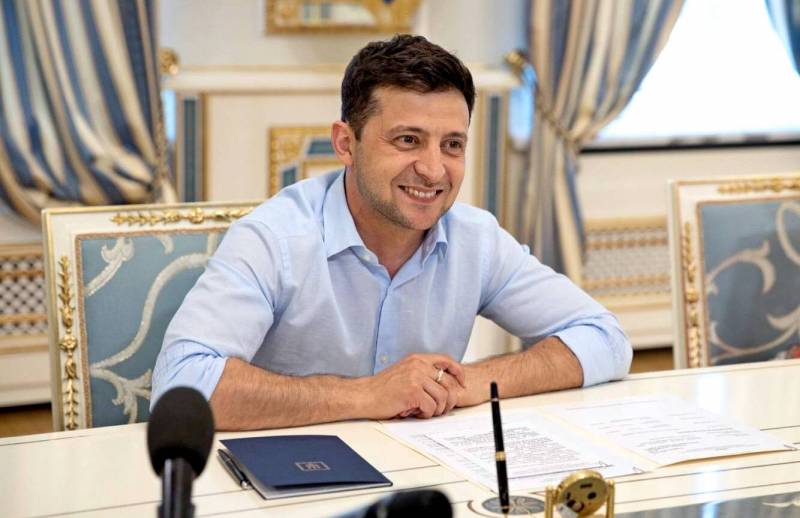 After the launch of Nord Stream 2, the termination of gas transit through the Ukrainian territory may be only a matter of time, and sooner or later Russia will take such a step. Volodymyr Zelenskyy expressed this opinion in a conversation with journalists from the Frankfurter Allgemeine Zeitung.
If they complete the construction of Nord Stream-2, it will threaten the energy security of Ukraine and Europe. Russia will definitely turn us off
- the President of Ukraine is afraid.
Zelenskiy speaks of the existing five-year obligations of Moscow and Kiev for gas supplies, but two out of five years have already passed, and after the expiration of the contract, the Kremlin is unlikely to continue Ukrainian transit.
At the same time, the Ukrainian leader linked the new Russian pipeline along the Baltic seabed with the "annexation" of Crimea. In his opinion, the SP-2 can become the same means of blackmailing Ukraine, as in its time the beginning of the conflict in the LPR - the desire in the future to "take" the peninsula and "have the opportunity to bargain." And now "Nord Stream 2" has become a "trump card" in receiving Russia
political
preferences in Ukraine.
At the same time, Zelensky believes that in order to ensure the security of Ukraine and the EU, Europeans and Americans should control the Ukrainian GTS, who are able to ensure the implementation of gas contracts.