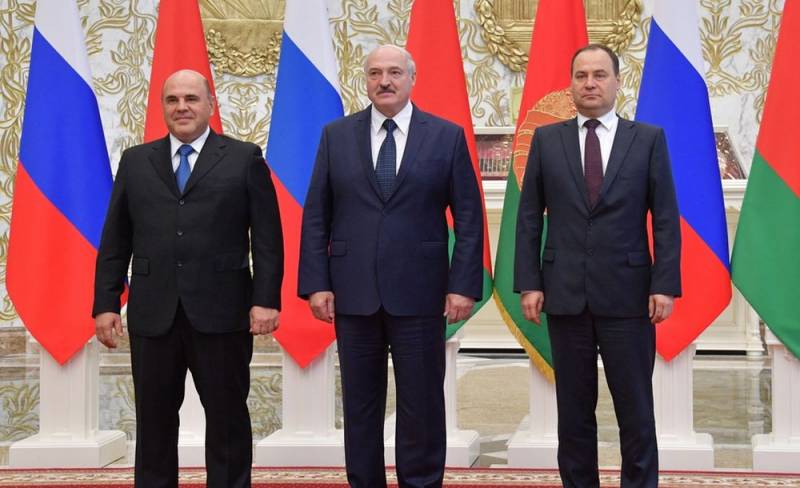 The Republic of Belarus and the Russian Federation are slowly but surely integrating. On June 1, 2021, it became known about the "finish line" in the issue of coordinating all programs of the Union State between Moscow and Minsk. The head of the government of the Republic of Bashkortostan Roman Golovchenko told the media about this following a meeting with the President of the country, which was devoted to issues of Belarusian-Russian cooperation.
The Prime Minister said that two big topics were considered at the mentioned event.
economic
directionality. The first is work on union programs for the economic integration of the Russian Federation and the Republic of Belarus. The second is to ensure the stable functioning of the economy under the conditions of existing sanctions and possible additional restrictions from the West.
Golovchenko noted that the government reported on the results of its negotiations with Russian counterparts. He specified that active communication with partners from Russia lasted for the last eight months.
In fact, we are entering the home stretch upon the agreement of all union programs, which cover the construction of a single economic space of the two countries in order to ensure equal working conditions for business entities of Belarus and Russia.
- quotes his words from the Internet edition SB.BY ("Belarus Today").
The head of the Belarusian government added that the main work has already been done. It remains to "polish" some details in order to complete the process completely by the end of this summer, providing the presidents of both countries with prepared solutions.
He stressed that there can be no talk of any harm to the sovereignty and independence of Belarus. The functionary summed up that a new model of relations is being built between the two countries within the framework of a single economic space in order to create not just equal conditions, but new models of economies that will have to develop in parallel.