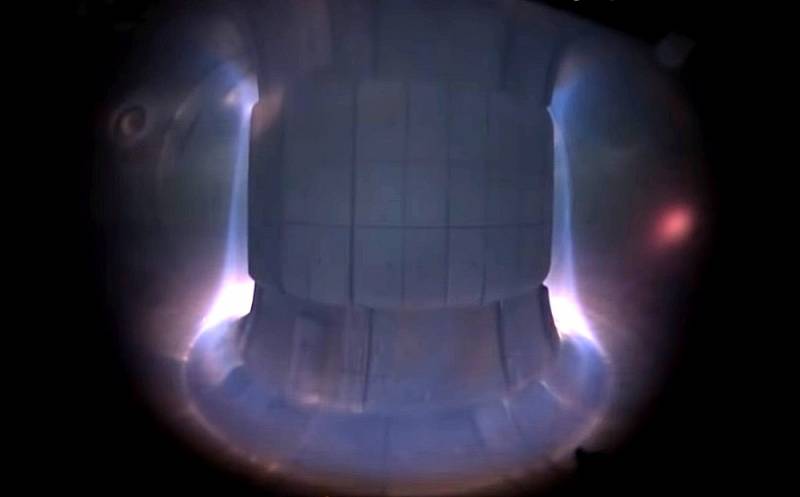 The advanced Chinese experimental tokamak EAST has set another record. In recent tests, plasma, heated to 120 million degrees Celsius, was held inside the "artificial sun" for 101 seconds. This was reported by the Chinese state agency Xinhua.
Recall that in 2020, the plasma inside EAST reached a temperature of 100 million degrees. However, it was then possible to keep her in this state for only 20 seconds. Consequently, the new record surpassed the previous one by five times. At the same time, according to the information published by the agency, during the current experiment, the plasma temperature inside the tokamak reached 160 million degrees and was kept at this mark for 20 seconds.
It should be noted that the aforementioned achievement plays a huge role for world science. Indeed, with each such record, mankind is approaching the creation of a full-fledged thermonuclear reactor - an almost endless source of energy, which in terms of radiation is much safer than traditional nuclear reactors used at nuclear power plants.
To date, several countries are simultaneously developing their own developments in this area, including Russia, which recently launched its T-15MD tokamak. In addition, there is an international project ITER, in which 35 states participate.