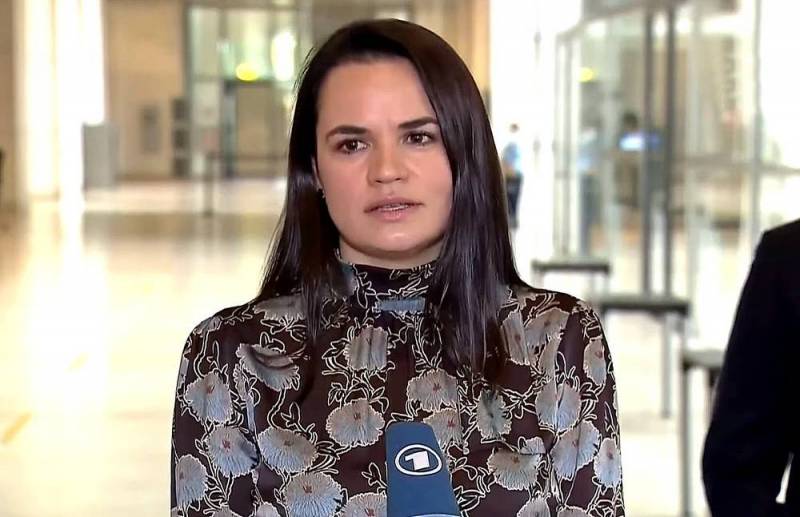 Svetlana Tikhanovskaya, who lost the presidential elections in Belarus in August last year, continues to convince the Western world of her own importance and, being in Estonia at the moment, demands increased international pressure on Minsk.
During a joint press conference with the Estonian president in Tallinn, Tikhanovskaya praised the Europeans for three packages of sanctions imposed on Belarus after the August 2020 events. At the same time, she noted that human rights violations continue in Belarus - people are beaten and imprisoned, and expressed the hope that the fourth package of sanctions will be broader.
The fifth package is also being prepared, since the people of Belarus want this.
- emphasized Svetlana Tikhanovskaya, talking with media representatives.
The failed lady-president complained that the international community has paid little attention to Belarus since December last year. This untied the hands of Alyaksandr Lukashenka, who dared to force the plane of the Irish company Ryanair and arrest the former editor-in-chief of the oppositional telegram channel Nexta Roman Protasevich. According to Tikhanovskaya, new democratic elections of the head of state should put an end to the arbitrariness of the current Belarusian authorities.