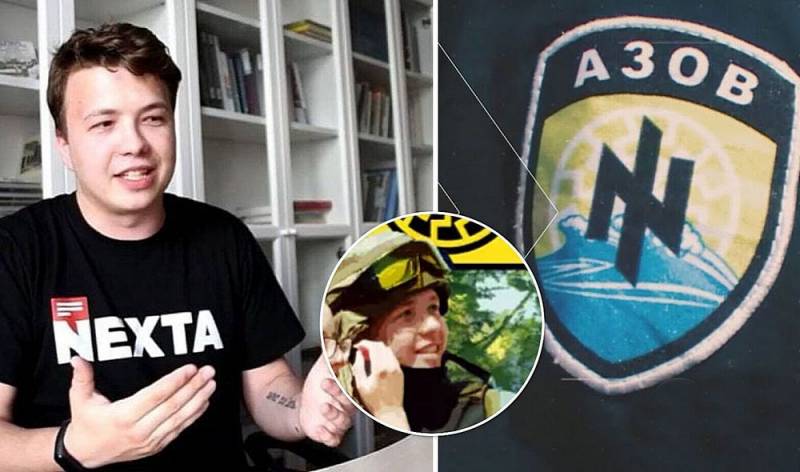 After Roman Protasevich, the former editor-in-chief of the Nexta Telegram channel, was detained at the Minsk airport, heightened interest began to be shown in his figure. The leader of the National Corps and the commander of Azov, Andrey Biletsky, shared curious information about the "activities" of the opposition blogger in Ukraine six or seven years ago.
According to Biletsky, in 2014-2015, Protasevich fought as part of the Nazi battalion "Azov" in the village of Shirokino near Mariupol and took part in actions against the civilian population.
In fact, Roman, together with Azov and other military units of Ukraine, fought against the occupation of Ukraine. He was with us in Shirokino, was wounded
- noted the militant of the Ukrainian national battalions.
Information about the military actions of the former Nexta editor-in-chief against the Donbass militias is also confirmed by his father Dmitry Protasevich, also an ardent oppositionist and opponent of Lukashenko's "dictatorship". He spoke about the institution of criminal cases against Roman in Belarus in 2014 during the latter's "service" in the ranks of the Armed Forces of Ukraine. This version is also supported by a photograph of the founder of Nexta against the background of the Azov emblem in the camouflage of this Nazi unit, published in the magazine Black Sun in 2015.
In Belarus, participation in hostilities in the ranks of the Nazis "Azov" in Ukraine is considered a grave crime, which may complicate the situation of a blogger in a Minsk jail.