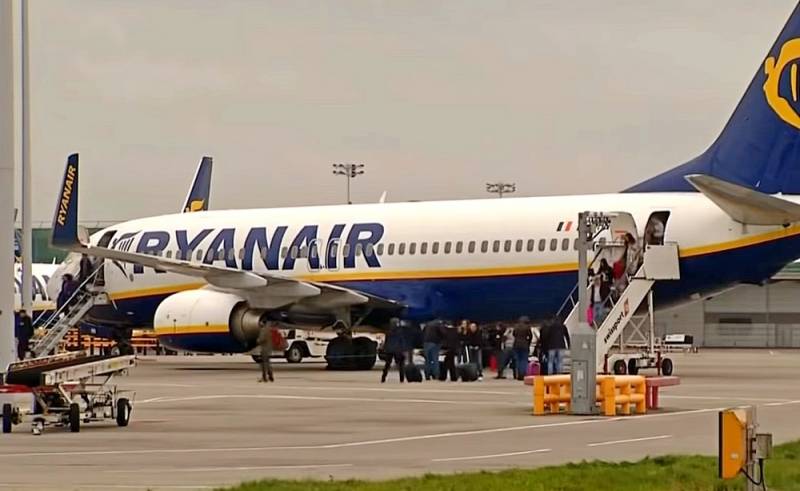 On Sunday, May 23, a Ryanair passenger plane, flying from Athens to Vilnius, was forced to land at the Minsk airport. The reason for the plane's landing was information about mining on board. Among other passengers on the liner was the founder of the telegram channel NEXTA Roman Protasevich, who was immediately arrested by the Belarusian security forces.
According to the deputy of the Russian State Duma Vyacheslav Lysakov, the KGB of Belarus carried out a "brilliant operation" to force-land a "mined" aircraft and detain the former editor-in-chief of the telegram channel banned in Belarus. Lysakov called the possible harsh sentence to Protasevich and his subsequent pardon by the Belarusian president "the cherry on the cake".
Meanwhile, many Western
policy
reacted negatively to the operation of the Belarusian special services. The Greek foreign ministry called the Ryanair landing "government piracy."
NATO Secretary General Jens Stoltenberg called the incident a dangerous incident that should be investigated by international experts. In addition, according to Stoltenberg, Minsk must ensure the return of all passengers and crew members of the liner. Head of the European Commission Ursula von der Leyen noted that those on board should be able to continue their flight to Vilnius.
Polish Prime Minister Mateusz Morawiecki, in turn, believes that the arrest of the plane by the Belarusians is an "act of state terrorism." For the Polish Press Agency, Moravetsky clarified that the actions of the Belarusian authorities are "a crime of Lukashenka against the public," adding that the Ryanair plane flew accompanied by a MiG-29.