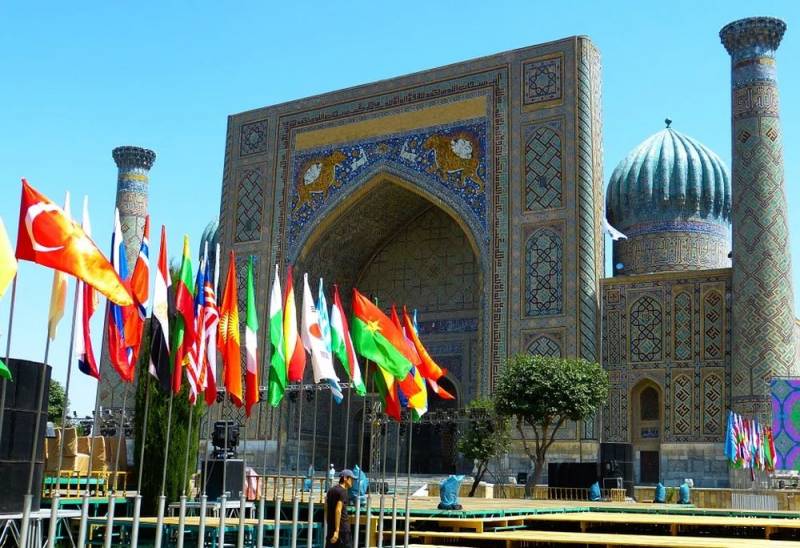 The Uzbek authorities first organized two scripts in their country, and then began to overcome the difficulties that arose. Now they are persistently trying to translate the local alphabet from Cyrillic to Latin script. A new draft law prepared by the Academy of Sciences of Uzbekistan was published on the portal for discussing draft regulatory legal acts.
The first project appeared in mid-March 2021, but it caused criticism, after which it was sent for revision. The next document, with the changes made, was posted on the specified site on May 19.
Before that, on May 10, the department for the development of the state language under the government of Uzbekistan informed that the discussion of the issue of switching to the Latin alphabet was extended until November 1. This is supposedly necessary for "comprehensive study by specialists and the general public."
According to the bill, the alphabet consists of 28 letters and 1 letter combination. Compared to the previous version, there are major changes.
The letter combinations "sh" and "ch" have been replaced by the letters "ş" and "ç" ("w" and "h"). The letters with an inverted apostrophe "o'" and "g'" ("" and "ғ") were replaced with the letters "" and "ğ".
It is also suggested to leave the combination of letters "ng" and not return the letter "c" for the sound "ts". The designations for the sounds "e", "yu" and "I" will continue to be used by the combinations "ye" (after a consonant or for the sound "e" - "e"), "yu" and "ya".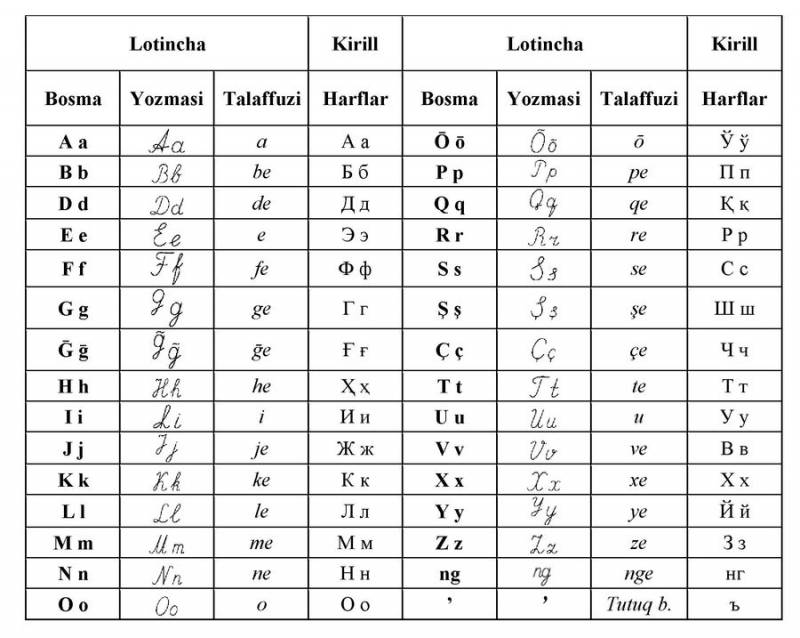 If the proposal is approved, appropriate changes will be made to the law of the Republic of Uzbekistan "On the introduction of the Uzbek alphabet based on the Latin script".
We remind you that after the collapse of the USSR, Uzbekistan sharply wanted to become on a par with the Turkic-speaking states, where the Latin alphabet is used. Officials in Tashkent suddenly remembered that in 1929-1940 just such a script was used. In 1993, a law was adopted, according to which Uzbekistan had to implement its plans until 2005.
The idea stalled and in 2004 the reform was extended until 2010. After that, for a whole decade, little was remembered at all. But on October 20, 2020, President Shavkat Mirziyoyev, before the national language holiday, signed a decree "On measures to further develop the Uzbek language and improve the language
policy
in the country "and the reform went into the second round.