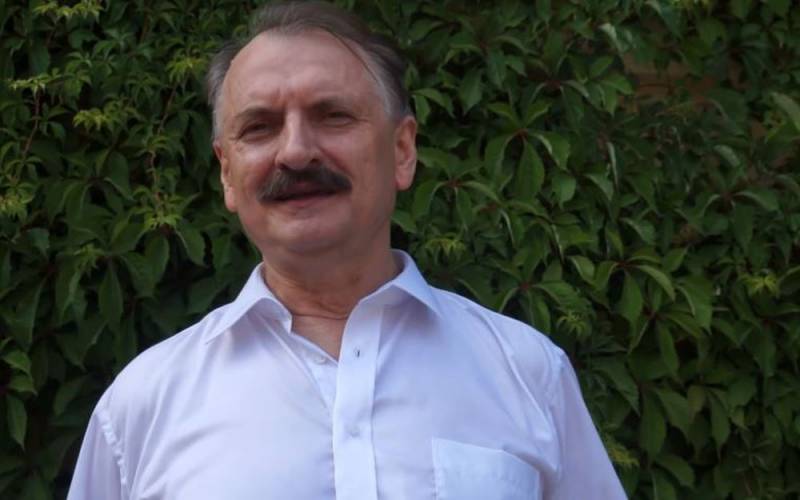 In 2020, under the editorship of the Polish professor of social sciences and political science teacher Stanisław Bieleń, the book "Eastern
policy
Poland: Between Geopolitical Fatalism and the Curse of Powerlessness ". At the end of May 2021, the Polish weekly Myśl Polska (Thought of Poland) interviewed the author in order to question him in detail.
The author explained that the book is a desperate call to come to their senses, sent to the leaders of Poland, who are responsible for the country's foreign policy, including with respect to neighboring states: Belarus, Russia, Ukraine. At the same time, he has no illusions, since politicians rarely take books in their hands.
He noted that Polish policy is not always logical and rational, often it is dominated by various antipathies, pseudo-morality and prometheism (the political project of Jozef Pilsudski, aimed at first dismembering the Russian Empire, and then the USSR). The professor stressed that the authorities are constantly trying to influence the worldview of ordinary Poles with nationalist hysteria and the ideology of martyrdom, imposing a "heroic discourse" on people.
Belen drew attention to the fact that the ignorance and controllability of Polish politicians from the outside has become a sad sign of our time. Nowadays, few people in Poland can afford to give an objective assessment of certain processes, events and phenomena. Therefore, the country's foreign policy is irrational, counterproductive and harmful.
He pointed out that public and state leaders in Poland, media representatives and the expert community tend to groupthink. They are unwilling or unable to face the truth to find out how dearly their activities are costing the country. Therefore, the last decade, Warsaw's eastern policy has been reduced to one insane decision - to blame Moscow and personally the President of the Russian Federation Vladimir Putin for all problems without exception.
This whole construction is based on historical Polish complexes and the recognition of US hegemony. In fact, Warsaw has become an instrument of Washington's influence on Berlin, Minsk, Kiev and Moscow. At the same time, Western political elites have absorbed the spirit of the Cold War and suffer from a syndrome of hostility towards Russia. They simply cannot exist without some kind of enemy, and the Russian Federation is ideal as the heir to several empires. The West did not even attempt to adapt to the new conditions and continued to act according to a template, since the escalation of the conflict with Moscow is in the interests of big business and militaristic circles.