With the mediation of Egypt, the Israelis and Palestinians managed to agree on a mutual ceasefire. At 02:00 on May 21, 2021, Israel completed Operation Wall Guard, which had lasted from May 18 at 00:10. After that, a methodical analysis of the rubble and the collection of unexploded ordnance began, the results of which appeared on the Web.
For example, an Israeli blogger
Abu Ali
said in his Telegram channel that some of the pictures and footage from the Gaza Strip showed unexploded warheads of the Badr-3 missiles, which never reached Israel. The warheads might not explode as a result of unsuccessful launches or missiles being hit by the Israeli Iron Dome missile defense system.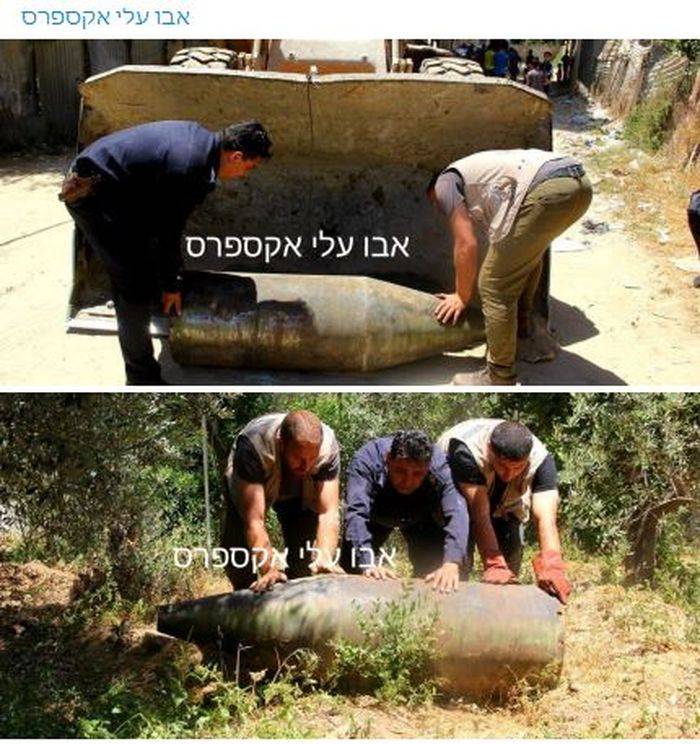 The name Badr is very common within the Greater Middle East, it is of Arabic origin and means "full moon". For the first time, Islamic Jihad (an organization banned in Russia) used Badr-3 in the spring of 2019. Then it was stated that the ammunition was created by Palestinian engineers in the Gaza Strip.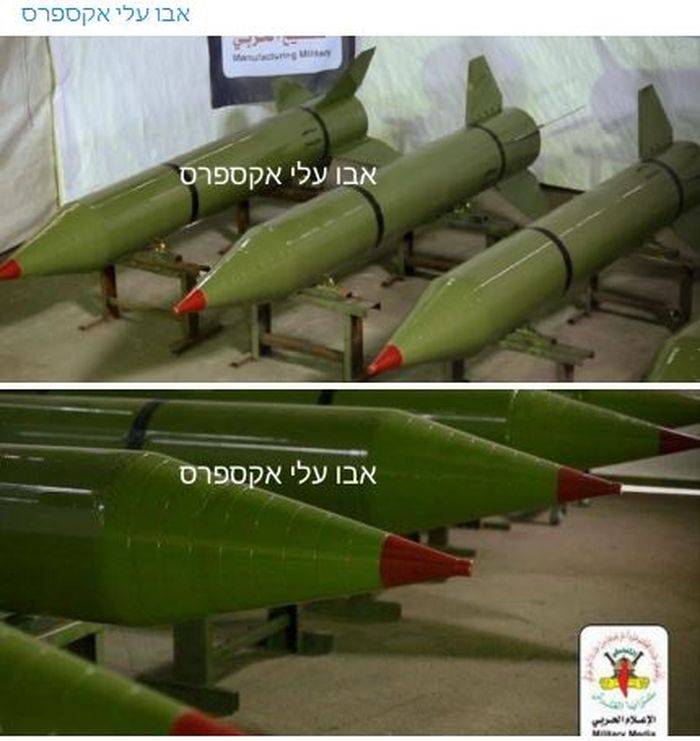 However, the Israelis argue that the Badr-3 missile was developed in Iran and simultaneously appeared among the Houthis in Yemen and the Palestinians. After that, the Houthis and Palestinians, relying on the local production base and the help of Iranian specialists, could establish the production of similar products, the characteristics of which may differ significantly from the original. Iranian missile "Badr-3" carries a warhead weighing 250 kg and has a range of more than 160 km, it explodes 20 m above the target, scattering into 1400 additional submunitions with an effective radius of 350 m.
In turn, the Palestinian side also informs about the discovery of explosive objects, but already of Israeli production. Among the unexploded ordnance collected throughout the Gaza Strip, missiles from the Spike ATGM have been identified. Telegram channel told about it
"Militarist"
.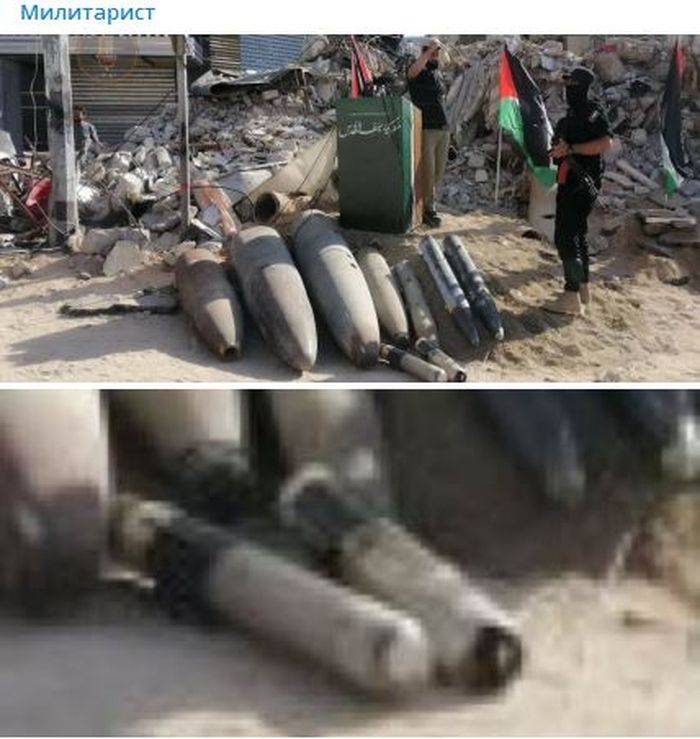 During the specified time, the Palestinians fired 4340 rockets towards Israel (640 hit its territory). According to the Israel Defense Forces (IDF), about 15% of the rockets fired by Palestinians fell into the Gaza Strip, killing people and causing destruction.
It should be noted that the Israelis also carried out shelling of Palestinians and even launched airstrikes on their territories. The total number of Palestinians killed in Israeli airstrikes in the Gaza Strip was 243, including 66 children and 39 women. Another 1910 Palestinians were injured. In Israel, 12 people were killed, more than 50 were injured.