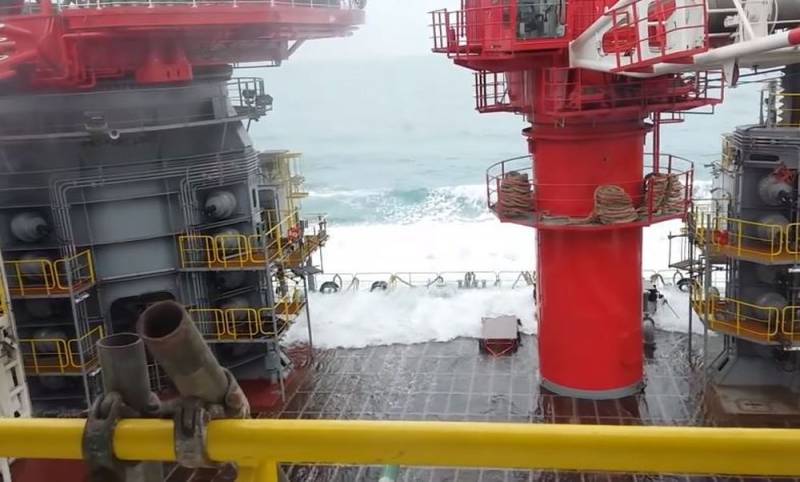 It became known about the beginning of exploration work to find fresh water under the Sea of ​​Azov. About this on May 21, 2021 on the air of the TV channel
"Crimea 24"
said the Deputy Prime Minister of Crimea Yevgeny Kabanov, answering questions of the peninsula's water supply.
He noted that the research vessel (he did not bring the name and owner) has already begun drilling wells and is studying the quality of water under the specified water area. There is definitely fresh water under the Sea of ​​Azov, but it is too early to talk about recoverable reserves and its composition. The suitability of water for human consumption has yet to be confirmed. The first information from the relevant specialists of the company, which carries out the above activities in the Sea of ​​Azov, should appear by July 1 of this year.
At the same time, the functionary touched upon a number of other vital issues for the Crimeans. According to him, the project of the desalination station in Yalta is "in a high degree of elaboration", but the final decision on the construction of such facilities in Crimea has not yet been made. He clarified that the technical
economic
feasibility study (feasibility study) for the construction of two new reservoirs on the peninsula, with a total volume of 23 million cubic meters. m. of water (one near Simferopol, and the other near Alushta). Therefore, it is likely that Crimea will manage to do without desalination plants.
Therefore, the question is now in deep study. The final decision will be made in the next month
He explained.
We remind you that 70 million rubles were allocated from the reserve fund of the government of the Russian Federation for the search for fresh water under the Sea of ​​Azov. If the water turns out to be of normal quality, then it will begin to be extracted and sent to the North Crimean Canal. In Ukraine, which organized a water blockade of Crimea, they are extremely skeptical about this process, however, they did not believe in the construction of a bridge across the Kerch Strait either.