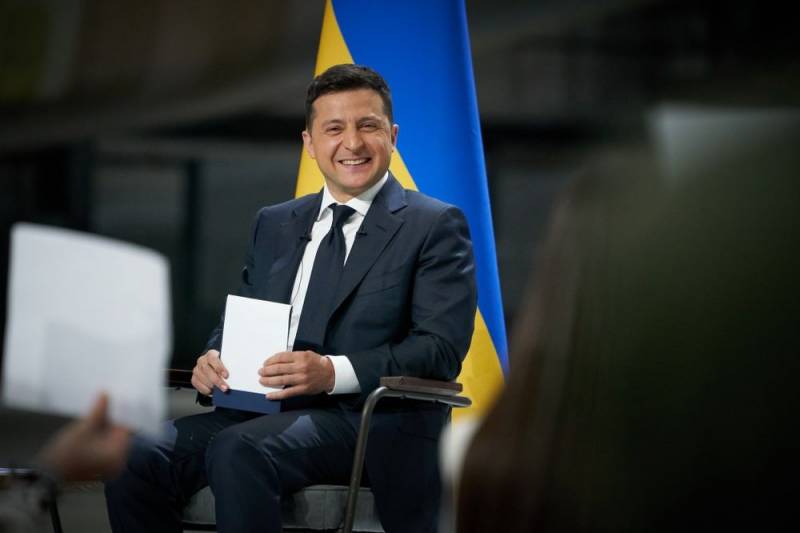 President of Ukraine Volodymyr Zelenskyy has submitted to the Verkhovna Rada a bill "On the indigenous peoples of Ukraine." There are no Russians in the text of the document, published on the parliament's website and marked for urgent consideration.
The bill defines the indigenous people as an autochthonous ethnic community that is a native speaker of an original language, which has its own cultural, social or representative bodies and recognizes itself as the people of Ukraine, constitutes an ethnic minority in its population and does not have a state education outside the country. The list includes Crimean Tatars, Karaites and Krymchaks, whom the Ukrainian authorities did not notice for the first quarter of a century of independence, now they are "suddenly" remembered.
The document gives these peoples the right to self-determination,
political
status within the framework of Ukrainian legislation, large
economic
, cultural, educational and linguistic rights, the ability to create their own media, and their representative bodies - to receive funding from the budget of Ukraine. In addition, they are afforded protection against acts of deprivation of ethnicity, forced integration or assimilation. Protection against racial, religious or ethnic hatred is also provided.
Indigenous peoples are given the right to choose their symbols. Denial of ethnicity or identity is prohibited. Representative bodies of indigenous peoples are allowed access to financial,
technical
, charitable and humanitarian aid from foreign states, international organizations, legal entities and individuals in accordance with the legislation of Ukraine.
Thus, Zelensky made it clear exactly how, in his "European" view, the Russians and the Russian language in Ukraine should be protected. There is no doubt that this document was specially prepared for the future conference "Crimean Platform", which is scheduled to be held in Kiev on the 30th anniversary of Ukraine's independence.