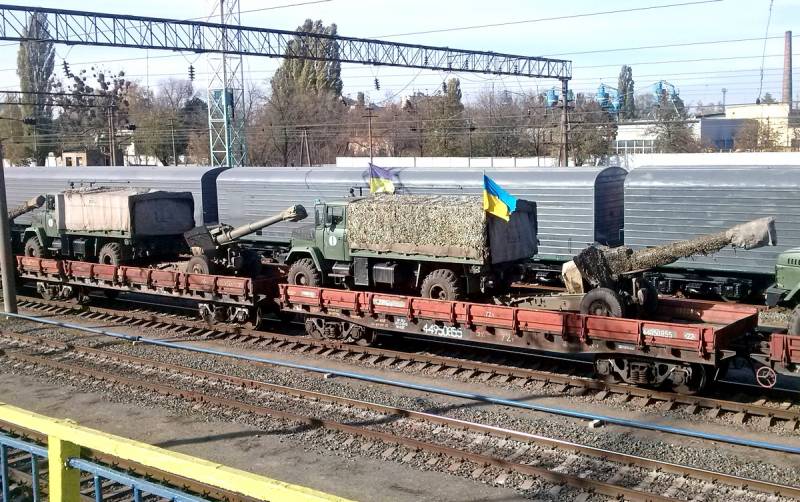 The Ukrainian side announced its amendments to the Minsk agreements in the form of separate points (clusters) for the development of a "road map" to resolve the LPNR problems. Supporters of the division of measures for the implementation of agreements into separate clusters, according to
"Kommersant"
, became France and Germany.
The amendments passed by the Ukrainians essentially reflect Kiev's vision of how the "Minsk format" should look like for resolving the situation in Donbass. However, many of them differ from previous statements and points of view of Ukraine on this issue.
According to the Ukrainian side, it is Kiev that should control the situation on the confrontation line of the LPNR before the elections in these regions. Ukraine also disagrees with the previous formulations about the constitutional reform, which was supposed to consolidate decentralization in the Basic Law of Ukraine, taking into account the eastern regions of the country. Now it is assumed that not the reform itself is subject to coordination with ORDLO, but only the peculiarities of Donetsk and Lugansk.
The Kiev authorities also insist on resolving the conflict with the participation of the parties to the "Normandy format", and not in a contact group - Russia was a supporter of this. This suggests that in Ukraine, the confrontation is not Donbass, but the Russian Federation.
The Ukrainians also express a different point of view about the "people's militia" of the LPNR. According to the new requirements of Ukraine, the order in these territories before the elections should be maintained not by the "people's militia", but by the Ukrainian National Guard, together with individual representatives of ORDLO.