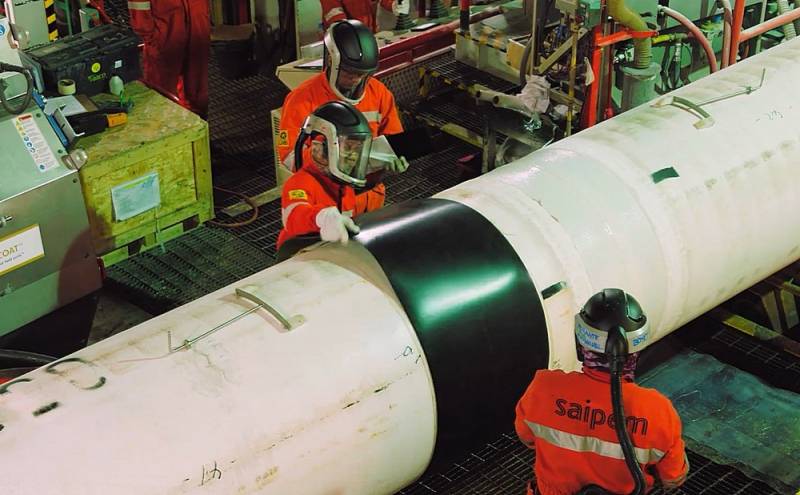 On Monday, Berlin gave the go-ahead to continue work on Nord Stream 2 off the coast of Germany. Thus, nothing will prevent the completion of the gas pipeline construction. The administration of Joseph Biden decided to abandon the restrictions on the SP-2, however, in Washington, there is now a different opinion about the addressees of the sanctions.
According to Axios, the US State Department plans to provide Congress with a report on the measures taken regarding the new Russian pipeline on the bottom of the Baltic Sea. Sources of the publication report that the United States is maintaining sanctions against several Russian ships participating in the work on the SP-2. Thus, the refusal of the US from sanctions against the gas pipeline will not affect the Russian Federation.
The operator of the gas project, Nord Stream 2 AG, and its CEO Matthias Warnig, a friend of Russian President Vladimir Putin and his former intelligence colleague, are also subject to Washington's actions. However, the State Department, guided by the national interests of the United States, decided to abandon these sanctions.
The Americans considered that to stop the construction of Nord Stream 2, which was 95 percent completed, it would be more effective to impose restrictions on the end consumers of Russian gas in Germany. But the State Department will refuse such measures as well, not wanting to deteriorate relations with the FRG.
At the same time, the US noted that at any time they can cancel the refusal to impose sanctions, since the country's authorities are still not interested in launching Nord Stream-2.