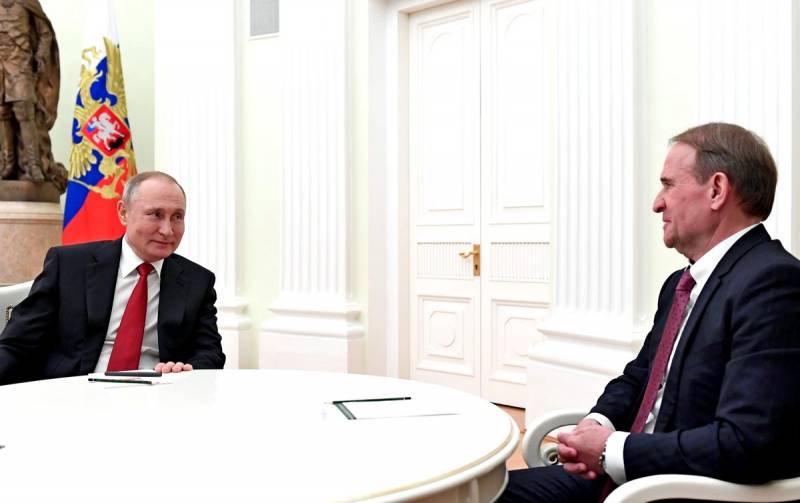 On May 12, Viktor Medvedchuk, a member of the Ukrainian parliament from the Opposition Platform - For Life (Opposition Platform - For Life), announced that a criminal case was opened against him, involving charges under two articles: "Violation of the laws and customs of war" and "High treason". Medvedchuk himself does not consider himself guilty and believes that he is being persecuted for political reasons, since the PLO enjoys the confidence of Ukrainian voters.
According to the ex-Prosecutor General of Ukraine Svyatoslav Piskun, Vladimir Putin will avenge the criminal prosecution of the "godfather" and take certain actions. At the moment, the Russian president is waiting for a convenient time to strike - as a member of the special services, he is trained in patience and endurance.
Putin will not say anything right away, will not do anything. Putin is a scout, he knows how to wait and endure. Believe me, he was taught this in special universities. But the fact that he will take revenge is 100%
- Piskun warned.
To implement his "revenge", the head of Russia can attract, according to the former Prosecutor General of Ukraine, the department of Sergei Shoigu with an army of 20 million soldiers, as well as the Institute of Strategic Security. The relevant services in Kiev should think over measures to prevent this "revenge" and counter the "danger from the east."