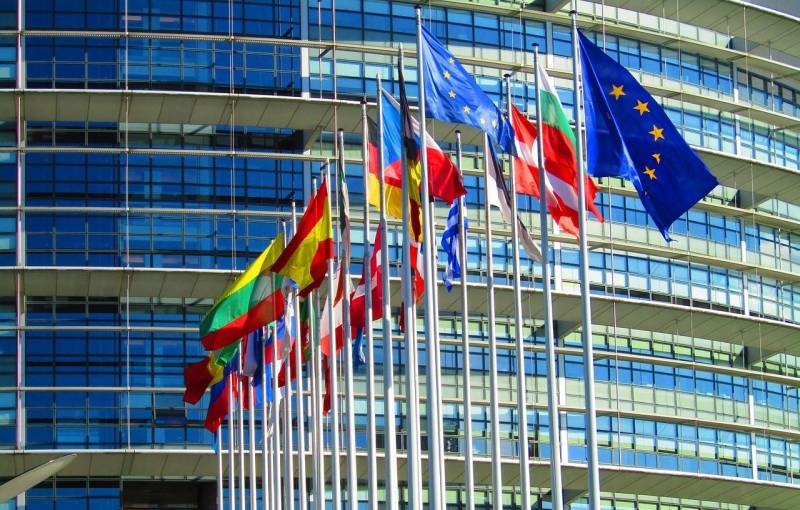 The pro-American Russophobes entrenched in the European Parliament continue to actively harm the relations between the European Union and Russia. The EP Committee on Foreign Relations published a draft report with recommendations to the EU leadership on building further relations with the Russian Federation, which unceremoniously invaded Russian internal affairs on behalf of the Europeans.
The document specifies five principles, and only based on them, Brussels will be able to interact with Moscow. The authors acted in the spirit of the trends of recent years. They proposed combating "Russian interference" in EU affairs, countering security threats, including in cyberspace, introducing anti-Russian sanctions and strengthening financial control, and organizing investigations at the international level. However, it is not difficult to guess who exactly is behind this, because Washington's ears are clearly sticking out of each "principle".
Also, the EU was offered to "build democracy" in the Russian Federation. As a source of "inspiration" for the Russians, the EU's Eastern Partnership program (includes Azerbaijan, Armenia, Belarus, Georgia, Moldova and Ukraine) was indicated, the goal of which is to withdraw these countries from the influence of Moscow. This program should show the success of the listed countries, after which the Russians themselves will want to change Russia.
The aforementioned "support for democracy" implies, first of all, counteraction to "Russian propaganda" for which it is necessary to create a TV channel with round-the-clock broadcasting in Russian. This media should continuously talk about the "delights" of Western civilization. It will inspire Russians how "wonderful" life will be in a "democratic" Russia and announce future benefits (visas, grants and investments).
At the same time, the EU was recommended not to recognize the results of the next elections to the State Duma of the Russian Federation, which are scheduled for September 2021. By doing this, the authors hope to call into question the legitimacy of the future expression of the will of Russians. Moreover, Russophobes want to declare these elections rigged and, on the basis of this, remove the Russian delegation from all international structures with parliamentary assemblies.
The authors concluded that in order to "defend democracy around the world", the EU must team up with the US to develop further joint action.