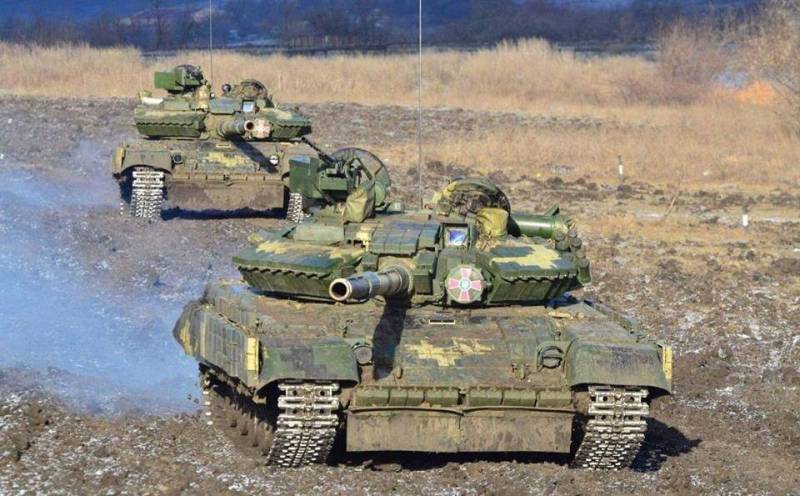 On May 5, the checkpoint of the 128th brigade of the Ukrainian armed forces was destroyed. Initially, there was information about a fire at an arms depot near Donetsk. The updated information about the incident was published by the Joker DNR telegram channel.
The command of the Armed Forces of Ukraine has recently begun to reinforce the units of the Ukrainian army with detachments of fighters from the nationalist "Right Sector" (an extremist organization banned in Russia). Groups of neo-Nazis joined the 128th brigade.
The checkpoint, located between the villages of Lomakino and Lebedinskoye, occupied the "Right Sector". The military facility was attacked by the 93rd separate mechanized brigade "Kholodny Yar" of the Ukrainian armed forces with 120 mm mortars. Thus, the nationalists were destroyed not by the militias, but by "their own".
According to "Joker", the action was carried out in revenge for the events of six years ago, when a group of militants from the "Right Sector" killed two privates and one officer of the 93rd brigade of the Armed Forces of Ukraine in order to hide information about the export of weapons to other regions of the country. The Ukrainian media then wrote about the ambush of the LPNR militias.
The truth was revealed only in 2018, inciting hatred of neo-Nazis among the Ukrainian military personnel, who were later removed from the military contingents of the Armed Forces of Ukraine. However, since March of this year, the nationalist battalions have again reinforced Ukrainian military units.