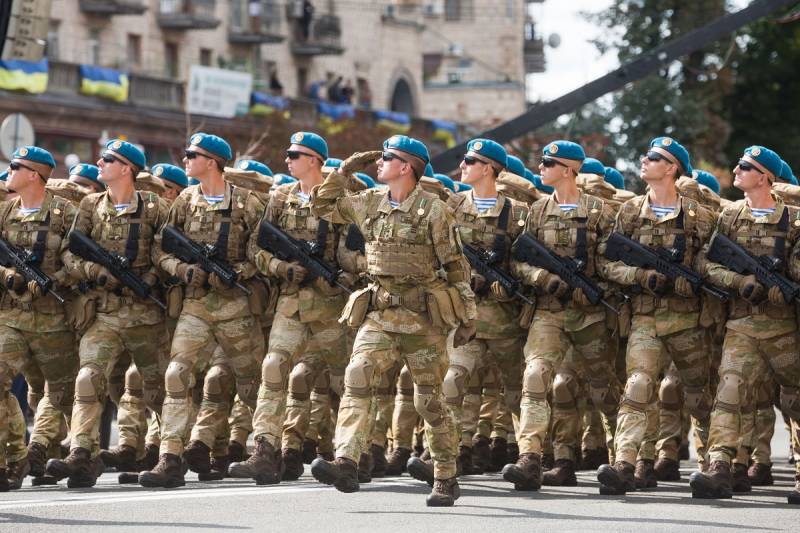 Many Western and Ukrainian experts believe that the recent maneuvers by Russian troops on the border with Ukraine were preparations for an invasion. In this regard, ways are being considered to "contain" Russia and prevent a possible "aggression". One of the most effective of them is described in the material of the American edition of the Atlantic Council.
Transfer of military
equipment
Russia to the borders with Ukraine attracted the attention of the world community. Moscow's actions suggest that Putin plans to maintain pressure on Kiev and own the initiative, so Ukraine and the West must respond appropriately.
The Western world must recognize the urgent need to strengthen Ukraine militarily
- experts say.
Thus, the "Western partners" must provide the Ukrainians with weapons to defend against a possible Russian offensive, which threatens Ukraine from the north, south and east. Since a large number of Russian troops are concentrated near the Ukrainian border, urgent action must be taken, which would be impossible without Western allies. The only way to contain Russia, according to the publication, is to arm Ukraine.
Kiev has already made it clear what it would be most desirable to receive from Western countries. First of all, these are means of protection against ships, tanks and snipers, as well as air defense systems capable of suppressing possible attacks from the Russian Federation.
Strengthening Ukraine's defenses is the best way to contain Russia
- believes the Atlantic Council, speaking of this as a strategic priority of the Western world.