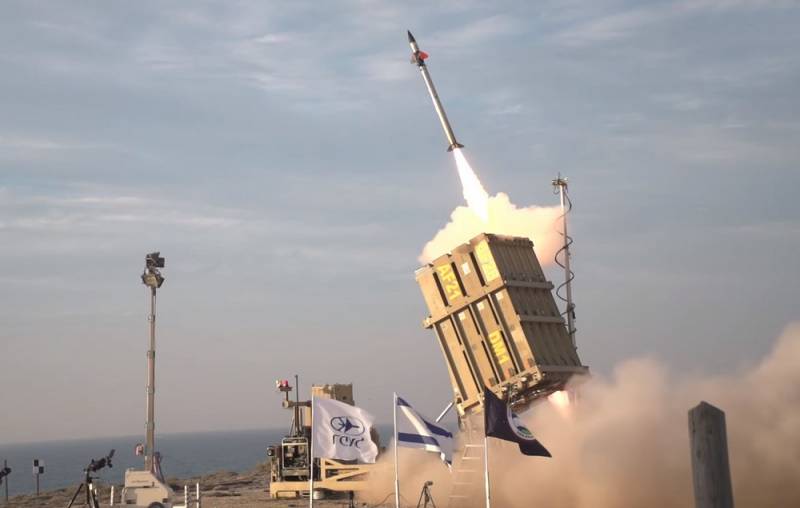 Israel and the armed movement Hamas continue to actively exchange blows. Another escalation of the conflict has already resulted in casualties on both sides. In response to missile launches from the Gaza Strip, the Israeli Air Force attacked a number of terrorist targets, eliminating the head of intelligence of the military wing of the ruling group in the enclave.
On Tuesday evening, the Palestinians launched a massive strike at the center of Israel, firing 130 rockets at once. In the city of Holon, south of Tel Aviv, three people were injured, and a woman was killed in neighboring Rishon LeZion. In turn, in Gaza, 10 deaths are reported under Israeli bombs.
Over the past 72 hours, more than 1000 missiles of various ranges have been launched into Israel, according to an IDF press release. About 12 rockets fell in settlements. The Iron Dome air defense system was able to intercept 360 missiles that posed an immediate threat to the inhabitants of the country. Most of the munitions fired by Palestinians fell in open areas without causing damage. About 20% of the missiles never made it to Israel.
After the elimination of one of its commanders, the combat wing of the Hamas movement issued threats to Tel Aviv.
If the enemy continues to bombard civilian targets, Tel Aviv will be hit by an unprecedented missile strike that will surpass what happened in Ashkelon
- declared in the radical movement.
Earlier, the coastal Israeli city of Ashkelon came under fire from the Gaza Strip, during which buildings and cars on the street were damaged.