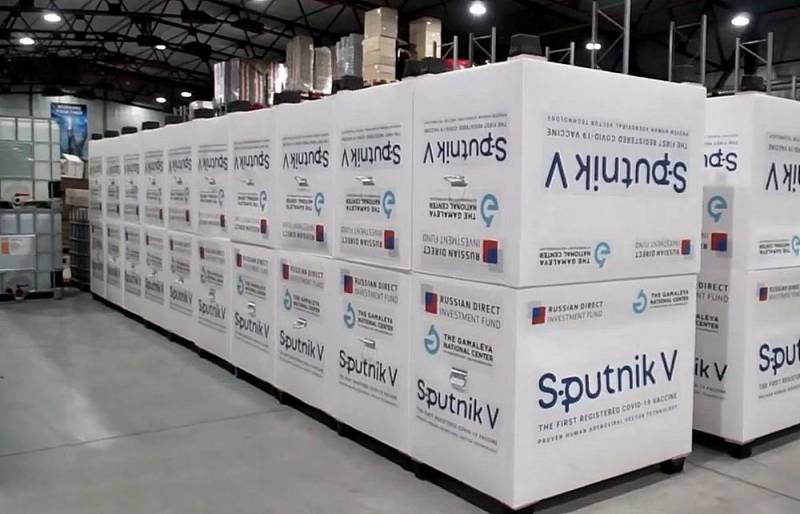 In Prague, the scandal with accusations of Russians in the explosion of warehouses with weapons in the village of Vrbetitsa seven years ago does not subside. This time, information was leaked to the press that Czech Deputy Prime Minister Jan Hamacek suggested that Russia "forget" about the explosion in exchange for a million doses of the Sputnik V anticancer vaccine.
According to Seznam Zpravy, the Czech politician planned to meet with the head of the State Duma Vyacheslav Volodin to offer him a similar "deal" for the supply of an antiviral drug, as well as to help organize a meeting between Joseph Biden and Vladimir Putin on Czech territory.
Gamachek, confident of Volodin's closeness to the Russian president, intended to fly to Moscow soon. He discussed this idea in a close circle of other Czech statesmen, having met in mid-April with the Czech Ambassador to Russia Vitezslav Pivonka, the head of the Department of External Relations and Information Marek Szymandl, the head of the Verkhovna Rada Office Jan Berun, the head of the police Jan Schwejdar and the Prosecutor General Pavel Zeman.
Later, the idea of ​​persuading the Russians to agree to such an agreement was abandoned, but the meeting between Gamachek and Volodin did take place. The main motive for this event was the discussion of the supply of the Russian vaccine.
The newspaper claims that the Prime Minister was discouraged from such a "barter" with Moscow. At the moment, Jan Hamacek denies all accusations against him, but the opposition insists on the resignation of the Prime Minister.