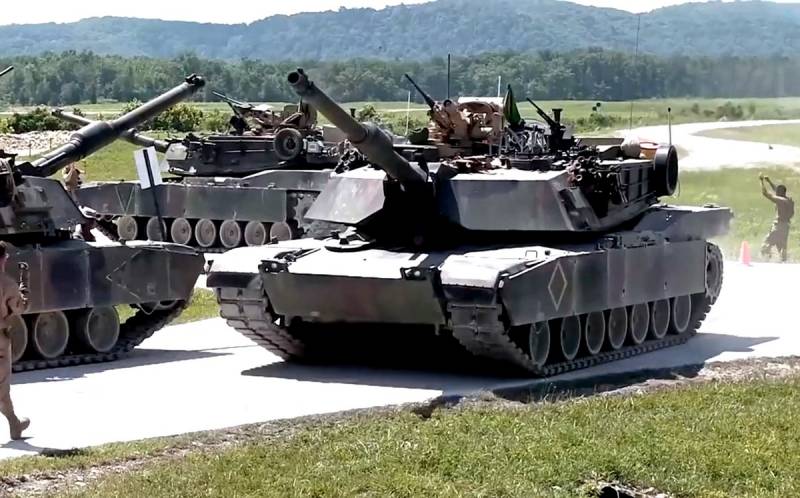 The uneasy relationship between Moscow and Kiev prompts some Western analysts to speculate about a possible war between Russia and Ukraine, as well as about NATO's ability to resist "Russian aggression" and defend Independent. According to The National Interest, NATO members are not too inclined to fight for the interests of the Kiev authorities.
NATO is a very heterogeneous military organization, and recently includes Bulgaria, Romania and a number of other countries in Eastern Europe that are economically weak and largely dependent on Russia. For example, Sofia has to rely on Russian gas supplies, and Bulgarian President Rumen Radev hopes very much for cooperation with Moscow in meeting Bulgaria's energy needs.
Economy
Romania is also largely fueled by Russian energy resources. And the infrastructure of the North Atlantic Alliance on Romanian territory makes the country vulnerable to a hypothetical Russian aggression. In the event of the outbreak of hostilities, Transnistria will join the Russian Federation, and Putin will be able to conquer the entire region.
It is not only the poorest European countries that do not want to quarrel with Russia. Germany, suffering from covid, counting on the successful completion of the construction of Nord Stream 2, is also interested in economic cooperation with the Russian Federation and opposes confrontation with the Kremlin. The pandemic and the migration crisis have weakened most of Europe's economies, and the countries of the region are not eager to exacerbate their problems, protecting Ukraine from the "invasion" of Russian troops.
Domestic political contradictions and the consequences of COVID-19 are also torn apart by the United States, whose authorities will find it difficult to convince their own population of the need for another "small victorious campaign" on the other side of the world.
The inability of NATO to resist Russia in the "battle for Ukraine" is also confirmed by the technological backwardness of some European regions. Thus, Polish roads are not able to withstand the movement of heavy cargo and military
equipment
, the tunnels of Eastern Europe cannot accommodate large-sized transport, and the railroad tracks of the Baltic countries do not meet NATO standards. Moscow, on the other hand, has detailed information about the weaknesses of the Europeans and will be able to occupy these territories without visible efforts, using the Suwalki corridor separating Kaliningrad and Belarus and other similar places.
The problems of NATO are aggravated by the separatist tendencies of the European allies, who do not believe in the effectiveness of the structures of the Alliance and are creating their own armed forces PESCO. Turkey, the second largest NATO country, has recently led an independent from Washington
policies
in relation to Russia and is more likely to cooperate with the latter in Syria, purchasing anti-missile systems from Moscow.
NATO led by Washington ... today does not inspire much hope for an effective containment of Russia in Ukraine and Eastern Europe
- concludes The National Interest.