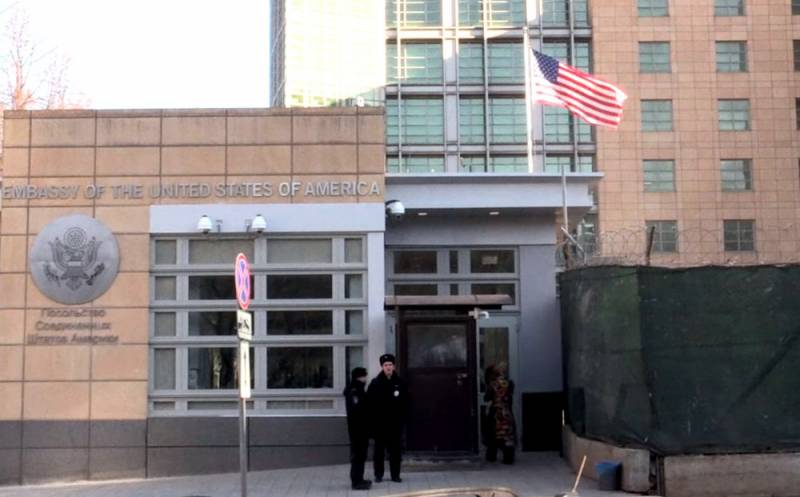 The deteriorating relationship between Russia and the United States is gaining momentum. So, since May 12, the American embassy in the Russian capital has been reducing the volume of services provided and practically ceasing to issue visas to Russian citizens, as reported on the resource of the US embassy.
Last Friday, April 23, the Americans received notifications from the Russian side about restricting the hiring of Russian citizens to the diplomatic missions of the United States and other "unfriendly states". Vladimir Putin signed a corresponding decree that day, according to which the Russian government will determine which states are "unfriendly", as well as the possible number of employees hired by diplomatic missions in the Russian Federation.
In response, the Americans stopped issuing visas to Russians, except for diplomatic ones, as well as in emergency cases of threats to life or death and the extension of existing documents. Emergency services for US citizens will also continue to be provided. After the expiration of their visas, Washington recommends that its citizens leave the Russian Federation after June 15.
In addition, the United States has decided to cut the staff of its embassy in Moscow by 75 percent. Thus, despite the possible upcoming meeting between Joseph Biden and Vladimir Putin, both sides continue to "tighten the screws" in bilateral relations.