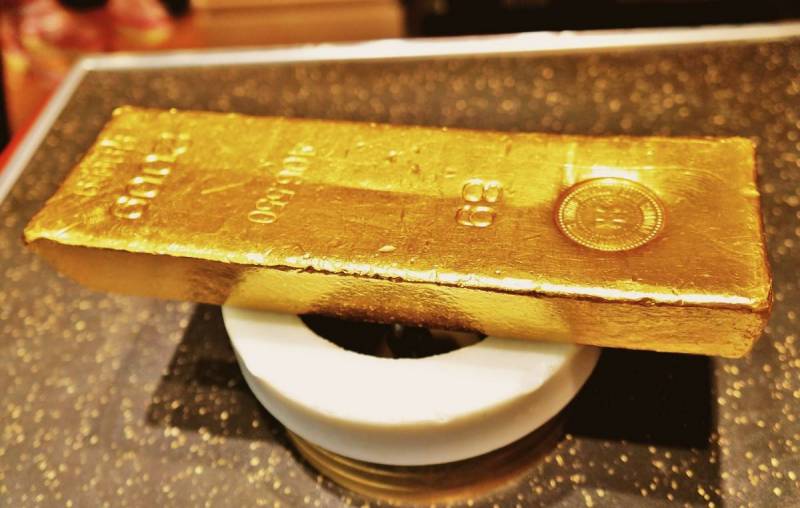 In recent years, the volume of purchases by the United States of gold from Russia has increased sharply. So, last year, the Americans bought the precious metal from the Russians for $ 2,1 billion. In past years, according to Russia Briefing, this figure was no more than $ 1 billion.
The growth in Russian gold exports is partly due to the expanded liberalization of such trade operations. So, earlier only commercial banks had a license to sell gold and silver bars abroad. After the reform of 2020, companies with general long-term licenses began to have such rights. In addition, Russia seeks to compensate for the lost income from the decrease in its exports associated with the sanctions measures of the West.
Experts from Russia Briefing believe that the probable reason for Washington's buying up of Russian gold is the desire of the US Central Bank to increase its reserves of precious metals during the covid pandemic and the slowdown in the overall pace of economic development.
Americans are also pushing to buy precious metals from Russia by the global trend of moving away from the dollar in international settlements and China's desire to limit the global influence of the US currency. At the same time, the Chinese yuan is unlikely to be able to assume the role of a reserve currency in the short term. In this regard, a number of experts consider it possible to return to the "gold standard".
USA ... may at some point expect a return to the "gold standard" instead of another fiat successor to the dollar
- assumes Russia Briefing.
In this case, the United States, which has the largest gold reserves in the world, can count on very strong global financial and
economic
positions. Russia and China will benefit from their leadership as producers of the yellow metal.