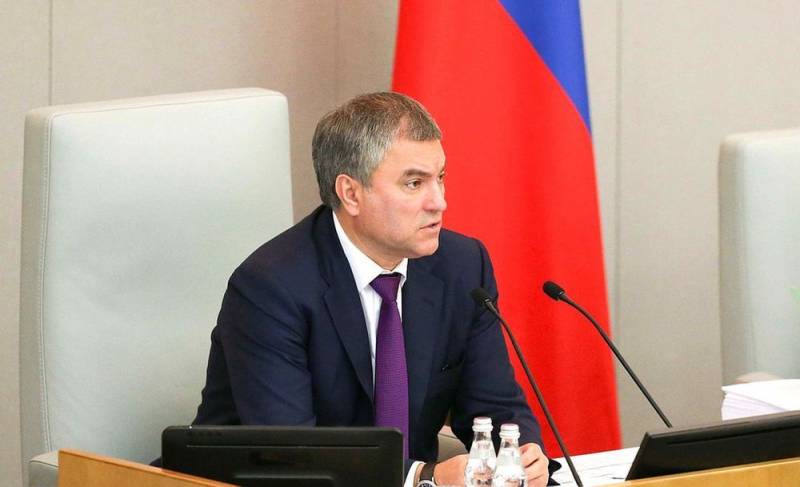 On the Day of Russian Parliamentarism, April 27, 2021, a meeting of the Council of Legislators of the Russian Federation was held in Moscow. One of the priority areas of the event was the discussion of problematic issues related to the pandemic of the dangerous coronavirus infection COVID-19.
During the discussion, Russian State Duma Speaker Vyacheslav Volodin said that COVID-19 came out of one of the American laboratories scattered around the planet.
Based on how the US satellites are silent, how the US itself is silent, one conclusion can be drawn. It is quite obvious - this is due to the fact that they had some kind of leak in those laboratories that they took and created all over the world. It would be right for the government (Russia - ed.) To raise these issues too
- he noted.
Volodin believes that Washington is obliged to pay compensation to all affected countries, reimbursing them for the harm caused. In addition, Americans must be convinced to stop such research.
The virus was found in Wuhan. But whose laboratory is in Wuhan? American. They funded there
He explained.
Volodin added that the United States is working to create new viruses. In his opinion, if Washington is not stopped now, then humanity will become hostage to new outbreaks, epidemics and pandemics. The functionary recalled the work of American laboratories in Eastern European countries and Georgia. He suggested to the Deputy Prime Minister of the Russian government Tatyana Golikova to seriously study the above.
Note that for decades the United States has been doing its utmost to oppose the creation of effective control mechanisms and the implementation of the "Convention on the Prohibition of the Development, Production and Stockpiling of Bacteriological (Biological) and Toxin Weapons and on Their Destruction." The document was approved by UN General Assembly Resolution 2826 (XXVI) on December 16, 1971, "but things are still there."