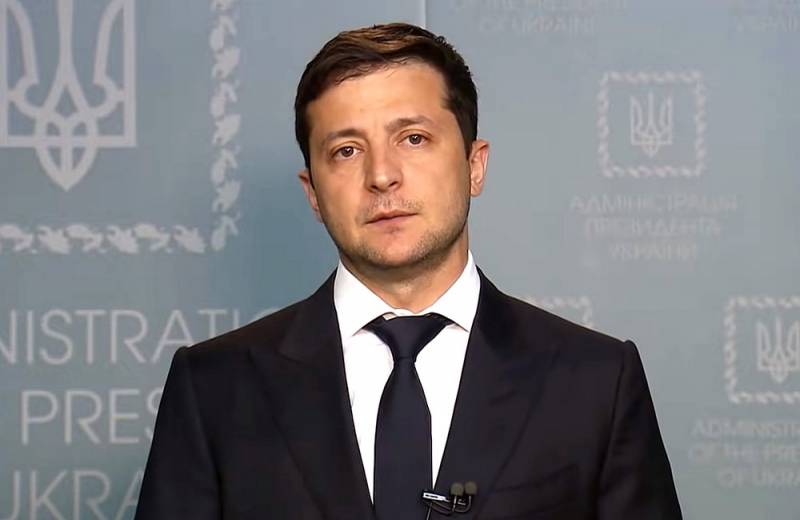 To solve the problems of southeastern Ukraine, Zelensky is ready to meet with Putin. Moreover, according to the first, the place of the meeting does not matter, the main thing is the content of the conversation. The desire of the Ukrainian president to speak personally with the head of the Russian state is reported by The Financial Times.
Thus, Zelenskiy actually agreed to come to Moscow for a meeting with Putin. According to the leader of Ukraine, he instructed the head of his office, Andriy Yermak, so that he contact the relevant structures in Russia and, for his part, prepare the basis for face-to-face talks between the presidents. The meeting can take place in any city.
According to Deputy Prime Minister and Minister for the Reintegration of the "Temporarily Occupied Territories" of Ukraine Oleksiy Reznikov, Volodymyr Zelenskiy should not go to Moscow - the discussion should take place within the framework of the Normandy Four.
Leonid Kravchuk, the head of the Ukrainian delegation to the contact group on Donbass, shares a similar opinion about the undesirability of the visit of the head of Ukraine to the Russian capital - he believes that such a meeting can take place "on neutral territory."
Vladimir Putin previously noted that the Kiev authorities should first of all enter into a detailed dialogue with representatives of Donetsk and Lugansk, and then with third parties, including Russia. The need to meet with Vladimir Zelensky was also expressed by the leader of the DPR Denis Pushilin.