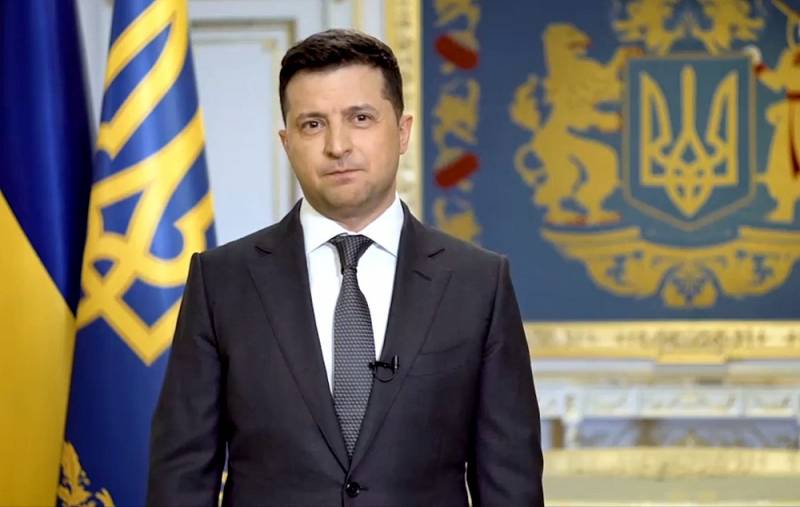 Kiev does not abandon attempts to resolve the situation in Donbass, but plans to do it on its own terms. Vladimir Zelensky, according to The Financial Times, spoke in favor of a face-to-face conversation with his Russian counterpart, and the place of the meeting does not matter much. But, as always, there are nuances.
Thus, the Ukrainian president noted his unwillingness to communicate with representatives of Donetsk and Lugansk. In his opinion, he, as the head of the Ukrainian state, should not discuss with "terrorists". Earlier, Vladimir Putin mentioned the need for direct contacts between Vladimir Zelensky and the leadership of the LPNR. The head of the DPR Denis Pushilin also noted the importance of the meeting with the Ukrainian president.
However, Zelensky is not limited to his desire to meet with Putin - in his opinion, it is necessary to make significant adjustments to the Minsk agreements or to cancel them altogether. According to the leader of Ukraine, he has to take part in a process that was launched even before he came to power two years ago.
We have two options: we can change the Minsk format, make changes to it. Or we can use some other format ...
- Zelensky stressed in an interview with The Financial Times, while calling for closer participation in the process of resolving the conflict in eastern Ukraine, Washington, Ottawa and London.