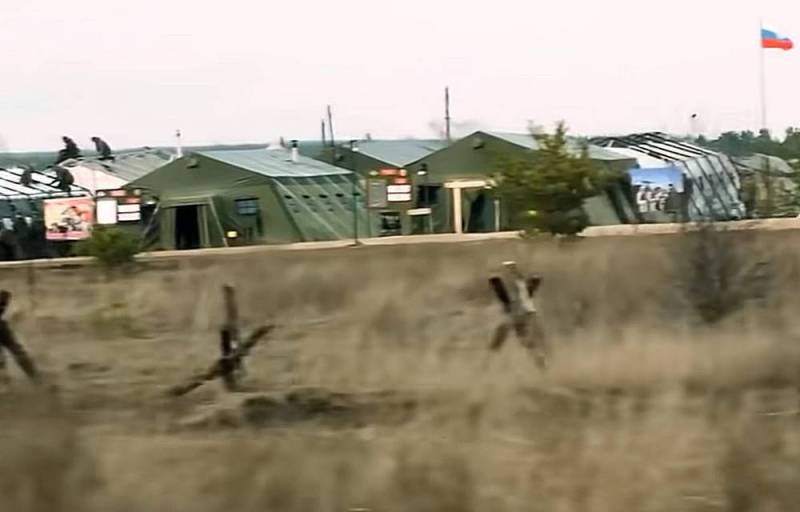 In connection with the end of a sudden check of Russian units near the borders with Ukraine, the head of the Russian military department Sergei Shoigu ordered the withdrawal of troops from April 23 to their places of permanent deployment. However, until September at the "Pogonovo" training ground near Voronezh, there remains a combat
technique
Of the 41st Army, images of which were obtained from the satellite.
So, in the photographs of the military camp, the parking of the military equipment of a motorized brigade, two motorized rifle brigades, as well as a company of tanks leaving the field camp are clearly visible.
A battalion of engineering and chemical protection, air defense batteries, artillery and anti-aircraft installations are visible. The satellite detected a battalion of MLRS, short-range ballistic missiles and Msta-S self-propelled guns.
They also filmed a training camp and living quarters for military personnel, a field hospital, a strong point, basketball and volleyball courts. In addition, the images show an unidentified field camp and unidentified troop deployment.
Meanwhile, the NATO leadership noted the need for further monitoring of the situation in the area of ​​the Russian-Ukrainian border. At the same time, the Alliance calls on Moscow to withdraw its troops from the territory of Ukraine, without specifying in which areas of the country they are located and without providing relevant evidence of such deployment.