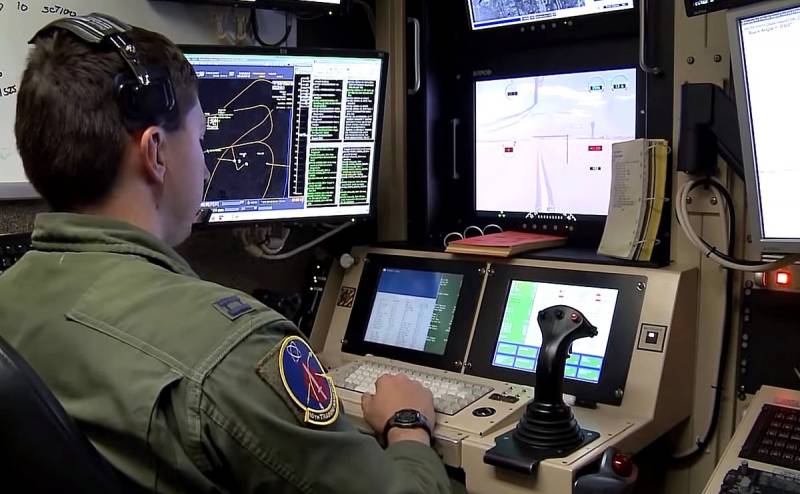 American drones continue to carry out reconnaissance and monitor the situation in the Donbass, near the borders of Russia and in the parts of the Black Sea that are closed for exercises by the RF Armed Forces. On April 24, 2021, navigational resources discovered a pair of simultaneously operating US Air Force RQ-4 Global Hawk strategic drones in the South-East of Ukraine, which happened for the first time and indicates the increased activity of Washington in this corner of the planet.
At the same time, according to experts observing the airspace, they learned that one of the drones mentioned gave a signal 7600 (loss of communication) and made a sharp turn by 180 degrees. This happened when he was too carried away by his activities and too close to the border of Russia. According to experts, some Russian specialists could "help" the American UAV operators to realize their mistake, in the desire to "look deeper" into the territory of the Russian Federation. The installed equipment allows the RQ-4 Global Hawk to receive radar images of the terrain with a resolution of 1 m at a distance of 200 km.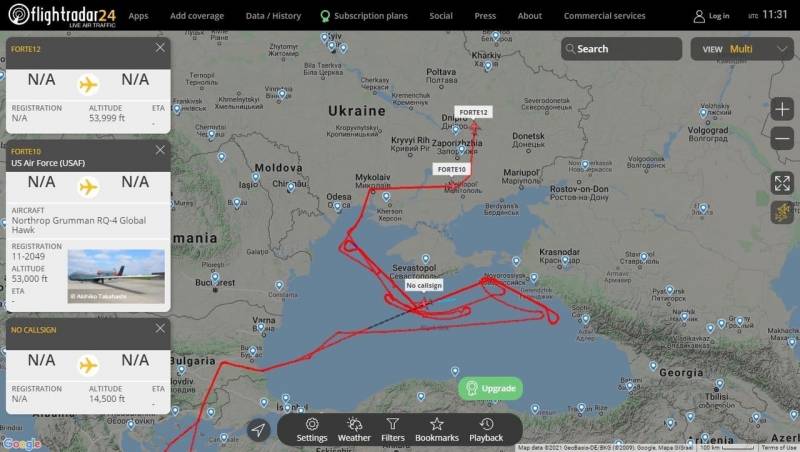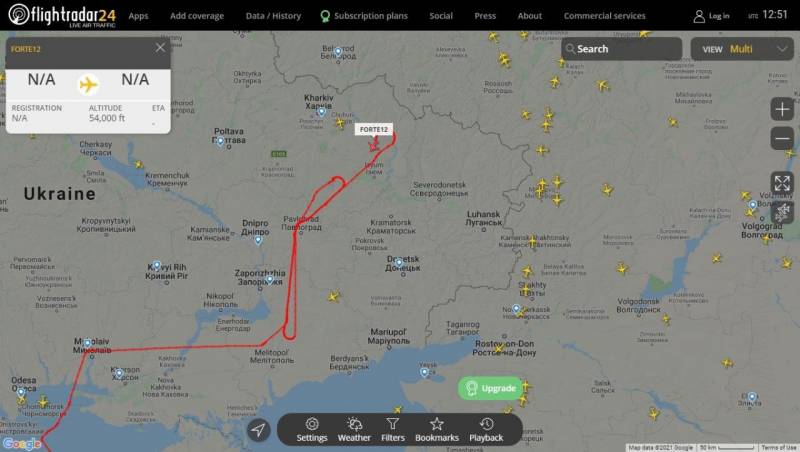 These UAV "strategists" can stay in the air for up to 24 hours and rise to an altitude of 20 km. The radius of their action is approximately 5,5 thousand km. They are controlled from the NATO military base "Sigonella" in Sicily (Italy), the distance to which (in a straight line) does not exceed 2,5 km.
Note that until the fall of 2018, American drones appeared in the Black Sea region only twice. On October 15, 2016 and May 14, 2017, RQ-4 Global Hawk made reconnaissance flights near Crimea and along the contact line in Donbass with the permission of Kiev. Since November 25, 2018, after the incident with Ukrainian ships in the Kerch Strait region, US drones have begun to appear much more often in the region. Now it can be called a full-fledged watch.