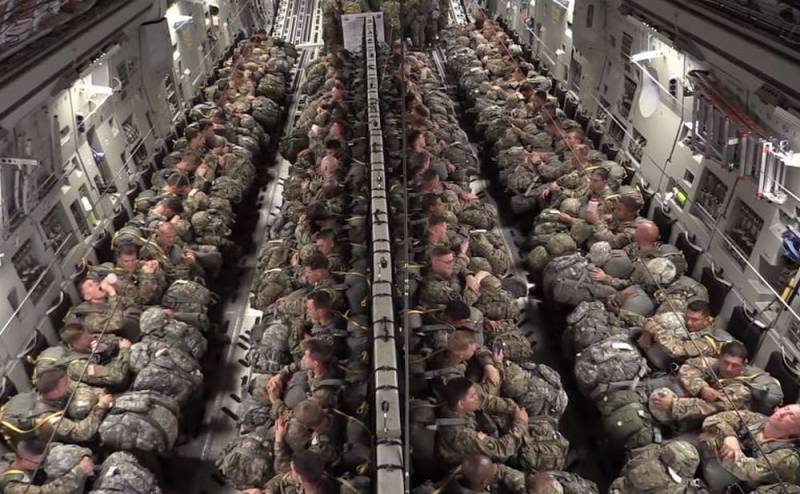 The US Department of Defense announced that it is strengthening its presence in Afghanistan ahead of the start of the withdrawal of troops from this country, which is to begin on May 1, 2021. This was announced to reporters by the Pentagon spokesman John Kirby, writes the American edition Politico.
The functionary noted that the head of the military department Lloyd Austin approved the sending of an additional number of Boeing B-52 Stratofortress strategic bombers to the region (two of them have already arrived there) and kept the USS Dwight D. Eisenhower (CVN-69) aircraft carrier in the Persian Gulf. In addition, the Pentagon may temporarily send additional ground units to Afghanistan for material
technical
support and protection of the forces available there. He clarified that this is done for safety.
It would be reckless and imprudent not to assume that resistance and opposition could arise from the Taliban (a terrorist organization banned in Russia - ed.). We are going to take a responsible approach to the issue and make the withdrawal of troops safe and orderly.
- he said, explaining the logic of the ministry.
The announcement came after President Biden announced on April 13 that Washington would end its military presence in Afghanistan by September 11, 20 years after the terrorist attacks that started the longest US war. Additional troops should keep the Taliban from renewing attacks on US troops, which have largely ceased since the February 2020 ceasefire with the Trump administration. But there are fears that if the United States misses the deadline for the start of the withdrawal, stipulated in the deal, the Taliban will resume attacks.
On April 22, the commander of US Central Command, General Frank Mackenzie, explained that a small number of US troops would remain in Afghanistan anyway to guard the embassy in Kabul. Moreover, the military leader intends to maintain the counter-terrorism potential in the region. The United States wants to deploy its forces in neighboring countries (Tajikistan, Uzbekistan, Turkmenistan and Kazakhstan), but for this it is necessary to conclude appropriate agreements with them.
These operations will be more difficult, but not impossible. We are committed to maintaining pressure on any potential terrorist threat emanating from Afghanistan
- summed up Mackenzie.