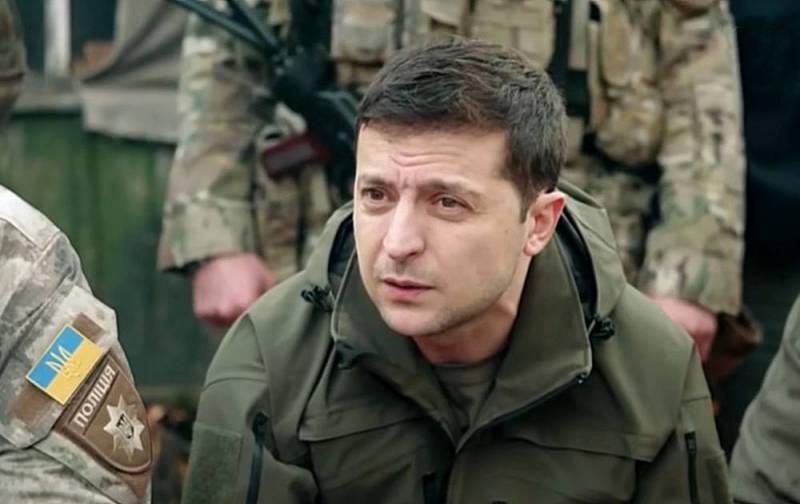 The confrontation on the line of contact of the parties in Donbass does not stop, and Putin said that he is ready to meet with Zelensky at any time to discuss the settlement of existing problems. It is hard to imagine that the Ukrainian president will come to Moscow. But how could he be threatened by a refusal to visit Vladimir Putin?
Earlier, the leader of Ukraine wrote down an appeal to the people, in which he addressed his Russian counterpart in Russian with a proposal to meet in Donbass. However, Russia is not a supporter of the conflict, so such a meeting is hardly possible.
Putin said that in order to resolve problems with the militias, Kiev must first of all negotiate with the LPNR and only then with representatives of third powers, including Russia. At the same time, Moscow is always open for any contacts with the top Ukrainian leadership.
But what should Zelensky do? According to Renat Kuzmin, People's Deputy of the Verkhovna Rada from the Opposition Platform - For Life, any action by the President of Ukraine is fraught with big problems for him.
So, in case of refusal of Putin's offer of the meeting, Zelensky may soon lose power. After the trip of the President of Ukraine to Russia, Kiev will have the opportunity to build bridges with Moscow and solve the problems of the southeast. But nationalists and Western "partners" of the Ukrainian regime may not be happy with this, after which the presidential chair under Volodymyr Zelensky will sway.
If the head of Ukraine refuses to travel to Russia, he will lose everything and in any case worsen relations with the West. In one way or another, the nationalists will accuse the Ukrainian president of treason. Thus, the President of Ukraine found himself in a zugzwang situation.