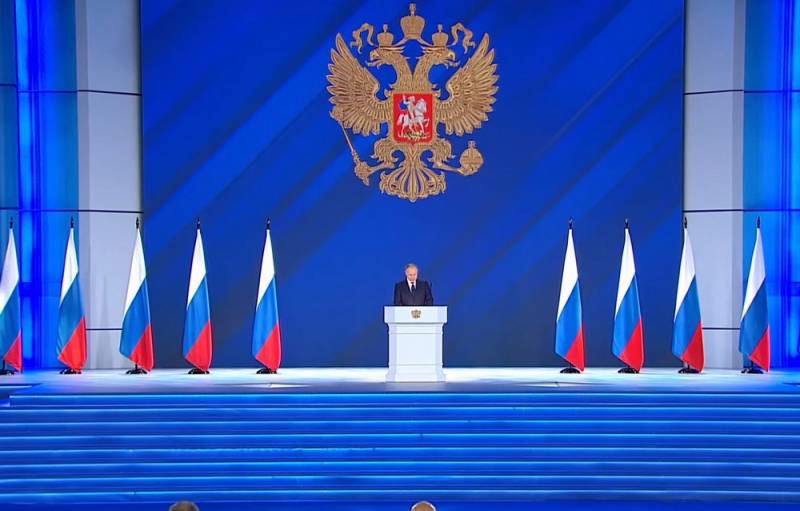 Readers of the British newspaper Daily Mail commented on the article about the message of the President of the Russian Federation Vladimir Putin to the Federal Assembly sounded on the eve. The text notes that the head of state has unequivocally warned unnamed external enemies about the "red lines" that Russia is now setting itself.
Also mentioned was the protest actions of supporters of the opposition leader Alexei Navalny, which took place on the same day in various cities of Russia.
Comments are presented selectively. All opinions belong only to their authors.
Putin blinked. As Deutsche Welle reports, troops are being withdrawn to their usual deployment locations.

- Patrick rejoices.
Let's start a war and destroy the Russian army once and for all, and then the exhausted people of Russia can rise up and take control of the country.

- offers British reader W.Brit. It is not clear whether in this case there is a mockery or the user is seriously considering such a possibility.
It's funny to see how Russia Today calls Navalny's protests "unauthorized." By promoting the idea that someone should only protest with the permission of Mr Putin!

- sneers zebra17.
Obviously, Putin is about to invade Ukraine. Why else would he be concentrating so many weapons on the border? People who think this is just a show of power are like Neville Chamberlain.

- suggested Peter Kirsten.
All of Russia has marched against Putin, so he can't wait to start a war to avoid a revolution

Tinsl chimed in.
NATO could easily wipe Russia off the face of the earth - Putin just loves posturing

- writes ewaf88.
Russia is sinking as long as Putin remains at the helm. Putin needs to distract himself from his problems in order to help the Russian people, otherwise it will end badly for him

- believes T80T80.
How America would feel if Mexico became an ally of Russia. It is NATO that is the aggressor here. Russian troops are in their own country, so what's wrong with that?

- Reader01 responded.
Where do these chamber pot warmongers come from? He loves to show us his macho photos on horseback and topless. In fact, he is only a person who physically poses no greater threat than a goldfish. But, like many before him and now, he has the ability to subjugate an entire nation to his will. If only we could rid humanity of these dangerous people, our sleep would be much safer.

- believes the Briton tom1410.