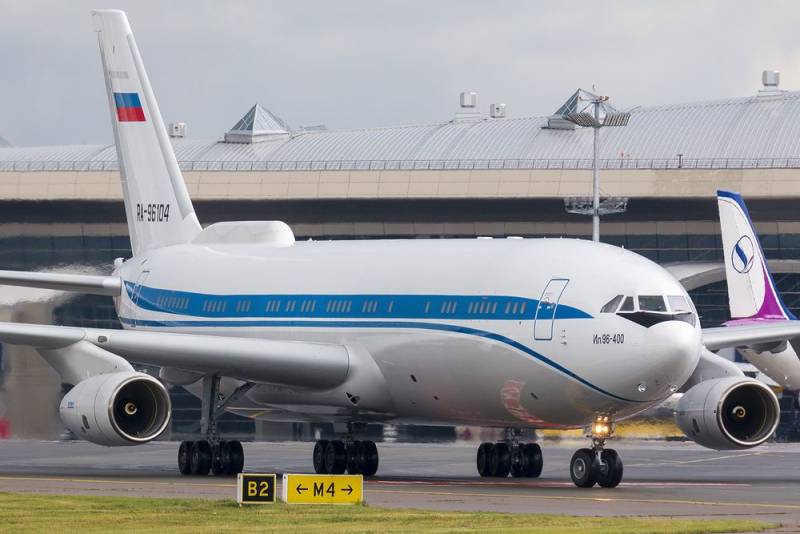 On April 19, 2021, the Colombian Air Force intercepted an Il-96-400VPU of the FSB of the Russian Federation in the airspace of its country. This was reported by the Ministry of National Defense of Colombia.
It is noted that the interception of the air control point was produced by the Israeli-made IAI Kfir multi-role fighter of the 3+ generation. Currently, the Colombian Air Force has 18 such aircraft in several versions (C-60 and TS-12).
The Colombian military clarified that the Russian plane immediately left the country's airspace after receiving a relevant order from the fighter's crew. On April 20, the Colombian Foreign Ministry handed the Russian Ambassador to Bogota a note of protest in connection with the incident.
According to the Ministry of Defense of the Russian Federation, the IL-96-400VPU flew from Moscow and had the necessary permission to fly through Colombian airspace from the local aviation authorities. However, the trajectory of its flight did differ from the declared coordinates.
We remind you that the fourth Il-96-400T (registration number RA-96104) became the platform for this "doomsday aircraft". It can fly over 12 thousand km, and the equipment on board is classified. In Russia, a number of experts have already explained what could have caused the incident and the subsequent reaction of the Colombian authorities.
The plane flew not to Colombia, but to a neighboring state. Most likely, there was a navigational error.
- explained to the newspaper
"Sight"
Reserve Colonel Viktor Murakhovsky, making it clear that "missing the window" happens, but no one usually makes a tragedy or provocation out of this.
If the Colombian government wants to make a hype out of this story and tell the whole planet about it, then this idea was probably suggested to them in Washington, because the United States today has a serious impact on the state of relations between Colombia and Venezuela
- thinks the expert Alexei Leonkov, surprised by the harshness of the Colombians' tone.
Leonkov clarified that often such cases of deviations in the sky are dealt with on duty. But Colombia is likely to want to look at this case in a different light. He suggested that Bogotá could start talking about the "Russian threat" and the special forces on board the plane, "which necessarily threatened the security of the country."