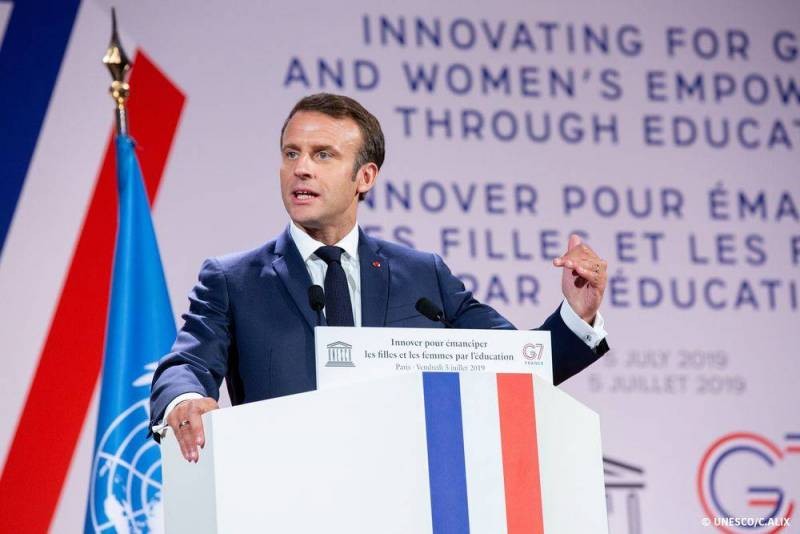 Ukraine's fears about the possibility of an invasion of its territory by Russian troops were passed on to individual representatives of the international community. Thus, French President Emmanuel Macron warned Moscow against such a step and suggested that the Western forces consolidate and prevent "Russian aggression".
Paris called the pulling of Russian military units to the Ukrainian borders "unacceptable" and noted the need to mark some "red lines" for the Kremlin, beyond which Western countries would not allow. The French leader expressed his point of view to CBS News. Earlier, the corresponding promises were given to Volodymyr Zelensky during a personal meeting.
Macron described the events of the "Crimean Spring" as a Russian "invasion" of the territory of Ukraine, one of the reasons for which was "the refusal of the collective authority of the West in relation to Russia." The owner of the Elysee Palace called on the United States and other countries to clearly define the boundaries of Moscow's behavior and prevent an attack on Ukraine.
At the same time, Emmanuel Macron expressed his support for the sanctions measures against the Russian Federation in the event the Russian army crosses the border with Ukraine and stressed that one should not limit ourselves to only half measures - they should only be "part of the package".
Earlier it became known about the plans of the French president to contact Vladimir Putin and discuss the situation on the line of contact of the parties in the LPR.