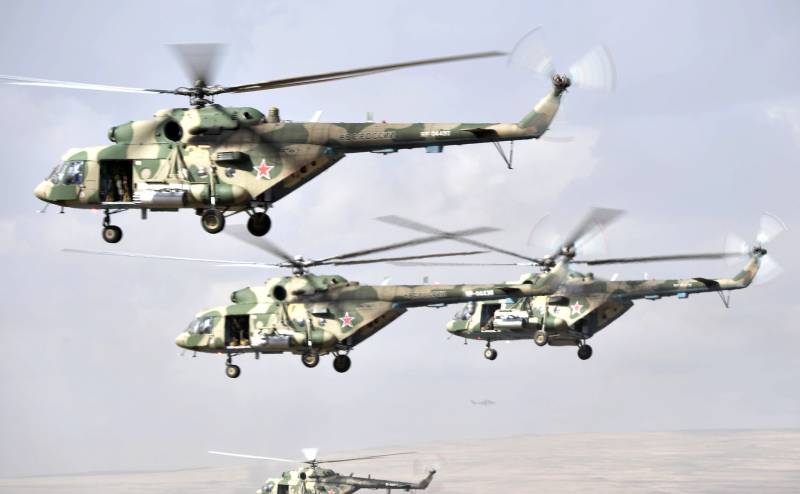 The British tabloid Daily Mail, continuing to comment on the alleged deployment of Russian troops near the Ukrainian borders, expresses new concerns. This time we are talking about the occurrence of random incidents in the airspace.
Russia is conducting major air force exercises that include missile launches and bombing strikes on the Black Sea surface amid US warnings about the risk of "another Malaysian Boeing."

- noted in the article.
Comments of readers of the publication (selectively):
What could actually happen? Is the US going to invade and occupy Russia? Is Russia going to attack anything on American soil? Not. There are just two kids in the playground, neither of whom are really brave enough to do anything. Stop doing bullshit

- argues Brian Lee Matthews.
Trump would have resolved this situation by now! Biden is just a sleepy clown.

- said Citizen23.
Hey Russia, do something or just shut up !!

- requires marineMT.
Strong leaders in Russia and China laugh at the scarecrow that became our president

- noted the US user Bluesky1802.
If Trump were still in power, Putin would have launched an invasion, and Trump would have said he was still a good guy. Biden is not in Putin's pocket like Trump is, so Putin is not sure what the reaction will be [...]

- replies to the comment above EThasgonehome.
Biden will NEVER have the courage to confront Putin. Each confrontation will be like an Obama line that is forever shifting backwards. Putin knows he can get his way with this president. He would never try to do the same with Trump.

- says someone Imardr.
Biden is mentally deranged and determined to go to war with either Russia, China or Korea ... he doesn't care who

- suggests rudune.
Aha! Especially if Biden decides to prevent Russia from seizing Ukraine and possibly 3-4 other countries from the former Eastern bloc or Soviet republics. The same will be true if China dares to invade Taiwan, and North Korea - South. Biden should definitely stay out of it all and let them do whatever they want! Let the bad guys rob these countries with all their hearts. After all, no one is concerned if one of the neighbors is cruel to their children or pets. Right?

- replies to the previous statement dave.
President Putin's idea of ​​a great power, like that of many other [rulers] obsessed with the legacy of their civilization, is to expand the territorial extent of Russia and its sphere of political influence. This is no different from any other Empire. In his country, for many he appears to be a good, even a great man, and he will probably remain president for many years [...]

- ppundit reflects.
My guess is that China will invade Taiwan on the day Russia enters Ukraine. Biden can do nothing to stop them if they act together.

- says the reader DAZ.