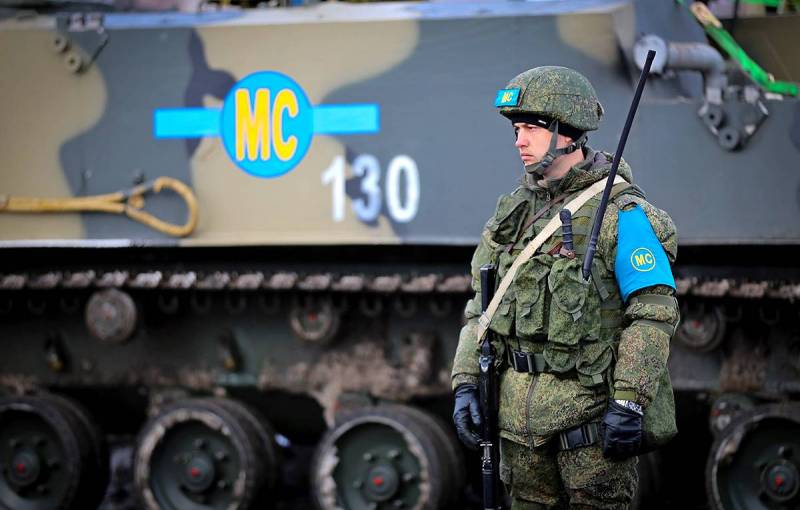 Against the background of a serious confrontation with the United States and aggravation of relations with Ukraine, Transnistria is the most vulnerable and dangerous point on the map for Russia. Gevorg Mirzayan, Associate Professor of the Department of Mass Communications and Media Business of the Financial University under the Government of the Russian Federation, said this in an interview with the YouTube channel Sputnik, discussing the topic of whether Washington can enter the war if it breaks out between Kiev and Moscow.
When there was the Soviet Union, they (USA - ed.) Talked with Moscow on equal terms. After the collapse of the USSR, the status of Russia fell sharply, objectively fell. We were a country that lost the Cold War, a country that suffered a defeat. Our status in international relations collapsed, along with the state that disappeared. America is accustomed to the fact that Russia has become a power of some kind of second order. Now, when the situation has changed, since the XNUMXs, the United States has not been able to rebuild itself, they have not seen Russia as an equal partner for negotiations. This is why Obama's reset failed
- said the political scientist.
According to Mirzayan, Moldovan President Maia Sandu can move from threats to action. With the help of the local army, it will not be able to solve the "problem" of the PMR, as Ukraine is trying to do in the Donbass. Chisinau simply does not have an army in the normal sense.
But we understand that not only Moldovans can "work" there. Turks, Americans, anyone can "work" there
- the expert emphasized.
Mirzayan is confident that if Kiev attacks Donbass, Moscow will react and send its troops. The DPR and LPR have a common border with the Russian Federation, so this can be easily done. Russian "tourists" in uniform can even visit Kiev. In the case of Transnistria, there are big problems for Russia. The PMR has no common border with the Russian Federation and no access to the sea, so it will be difficult for Moscow to send aid to Tiraspol in case of aggression.
Russia made a strategic mistake in 2014, when, after the Odessa events, it did not take Odessa and did not receive access to Transnistria through the Odessa region. It was a huge strategic mistake that we will pay the price for.
He explained.
Mirzayan believes that if Transnistria is attacked, the Russian Federation will find itself in a desperate situation. Moscow will have two ways to send troops there. The first is to invade Romania, a NATO member state. The second is to invade Ukraine.
But we will already be the aggressors. This is a fork
- the expert specified.
The political scientist added that the West will force Russia to surrender Transnistria. But the Russian Federation cannot betray the PMR, the most pro-Russian region in the entire post-Soviet space, as this would have catastrophic consequences for Moscow.