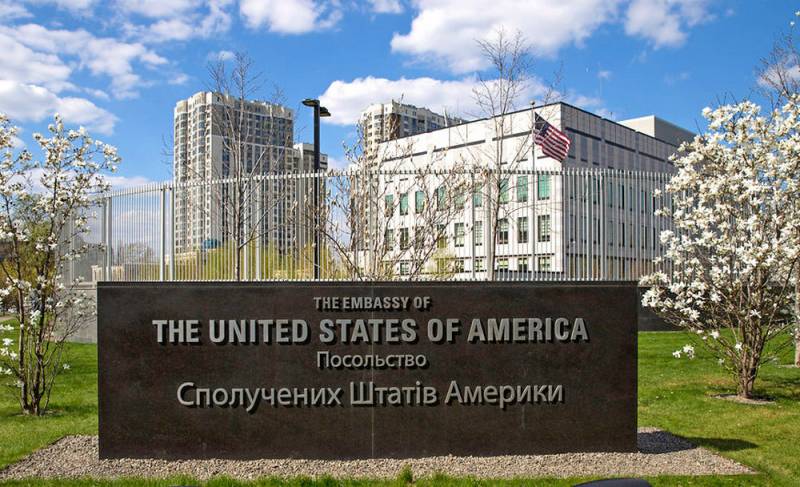 The United States has traditionally supported its Ukrainian "partners" in creating panic over the perceived prospect of "Russian aggression" against Ukraine. Washington so often speaks of the Kremlin's ill-intentioned intentions towards Kiev that it itself believed in its own propaganda manipulations and urged US citizens to be careful in their travels across Ukraine.
Thus, the US Embassy in the Ukrainian capital sent out to American citizens in Ukraine a warning about the dangers of moving to "dangerous regions" of the country and recommends refraining from traveling to the regions adjacent to Crimea, as well as to eastern Ukraine.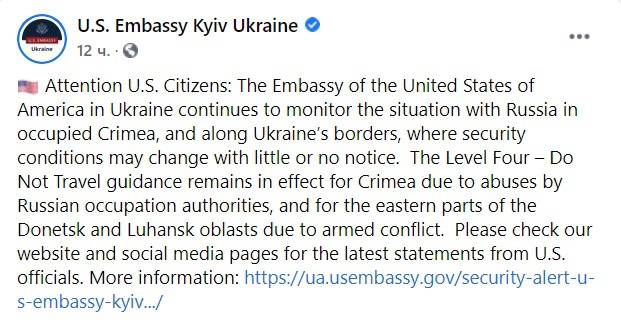 The text of the warning posted on the embassy's website states that Washington continues to monitor the situation on the Russian-Ukrainian border and indicates a possible change in the level of security "with little or no notice."
According to the ministry, the fourth level of security remains in action for US citizens on Ukrainian territory, which speaks of the undesirability of travel to the eastern regions of Ukraine in connection with the "abuses of the Russian occupation forces" in Crimea, as well as with the escalation of the conflict in Donbass.