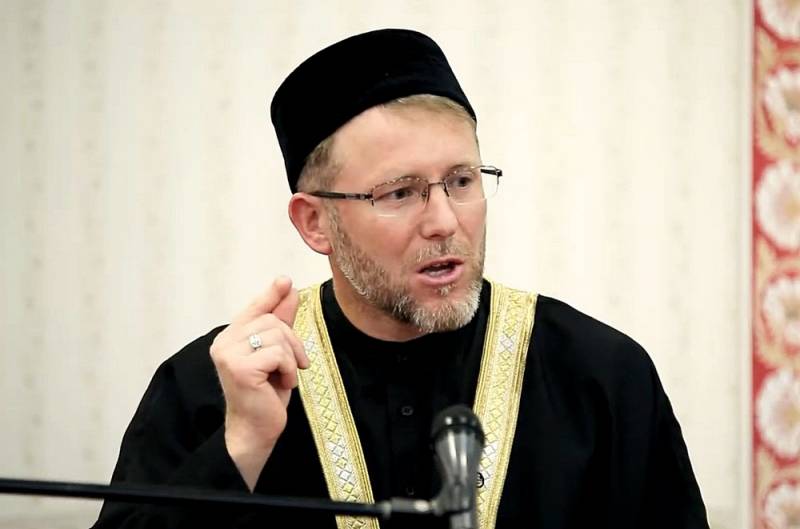 Official Kiev continues to whip up hysteria in connection with the likely, in his opinion, "Russian aggression" on the territory of Ukraine. Thus, Ukrainian jihadists and Wahhabis declared their support for the Kiev regime and their readiness to resist the "hordes from the east" through the lips of their leader and spiritual mentor.
Said Ismagilov, a representative of the Ukrainian branch of the Muslim Brotherhood organization banned in Russia and the head of the Wahhabi Spiritual Directorate of Muslims of Ukraine Ummah, said that groups of radical Muslims in Ukraine are ready to repulse the invasion of Russian military units.
All my Muslim acquaintances, veterans of the Russian-Ukrainian war, confirmed: they will not hide and desert, they are ready for battle
- proudly said the leader of the Ukrainian Muslim Brotherhood, who considers Russia more dangerous for Ukraine than ISIS (an organization banned in Russia).
Meanwhile, the situation in eastern Ukraine was discussed at the NSDC, as reported by Volodymyr Zelenskyy. According to him, the country's armed forces are ready to repel the enemy's offensive. The President also called on Ukrainian citizens not to trust fake information and to listen only to information disseminated by the General Staff or the administration of the head of state.