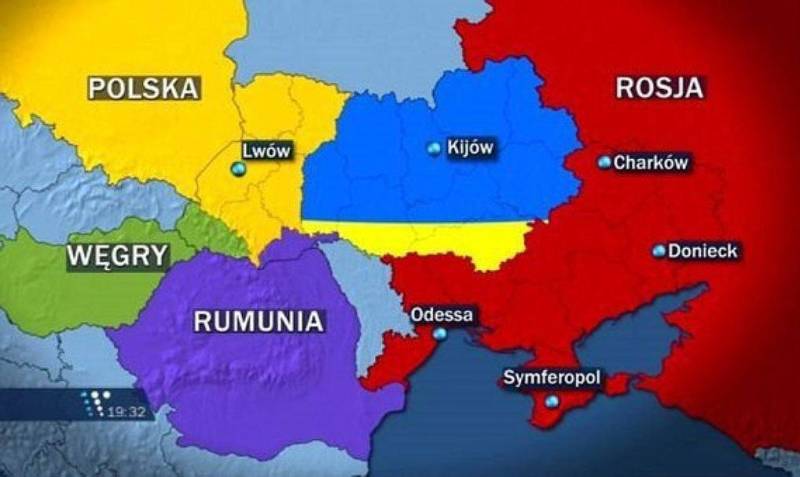 An armed confrontation between the Kiev authorities and the militias in eastern Ukraine could lead to the disintegration of the country and the seizure of a number of territories in favor of Poland and Hungary. Political analyst Andrey Ermolaev warns about such a probability on the air of the UKRLIFE.TV channel.
According to Ermolaev, there are no guarantees that neighboring countries are interested in preserving the unity of Ukraine. It is likely that in Poland and Hungary
policy
rubbing their hands in anticipation of the opportunity to profit from the Ukrainian lands.
For third parties, war can also be a good way to pull chestnuts.
- the political scientist believes, saying that a serious military conflict in Ukraine could be a signal for Warsaw and Budapest to present territorial claims to Kiev.
Thus, the Polish authorities can declare their rights to Volhynia and eastern Galicia, which was expressed by the Polish expert Konrad Rankas back in October last year. He believes that the leadership of his country is simply waiting for an opportunity to implement such plans. Hungarians, on the other hand, can lay claim to the Transcarpathian regions of Ukraine, where many Ukrainians of Hungarian origin live.
Andrey Ermolaev points out the danger of the current situation and the prevention of provocations that could turn the smoldering confrontation into a serious war.