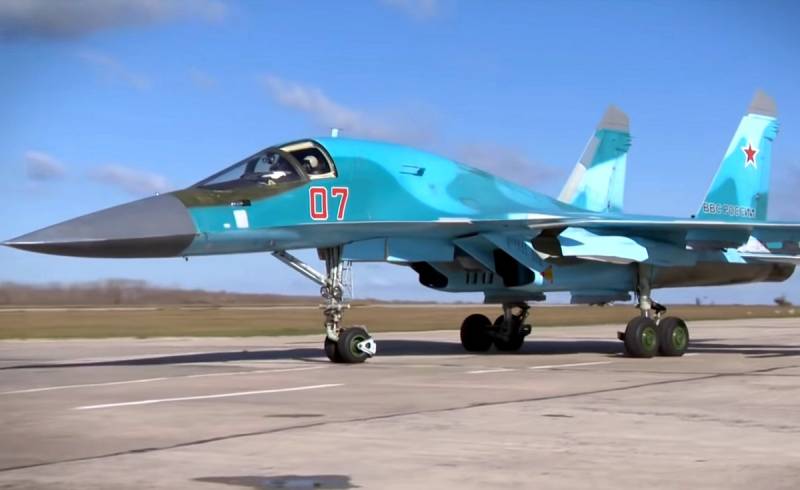 Russian multifunctional Su-34 fighter-bombers were equipped with new universal reconnaissance systems, which significantly expand the combat capabilities of winged vehicles. Reported by the agency
RIA News
with reference to a source in the KLA.
Universal containers for conducting optical-electronic (UKR-OE), radar (UKR-RL) and radio-technical (UKR-RT) reconnaissance have already been installed on several aircraft. The development of the new equipment was carried out by the Kulon Research Institute, which is part of the Ruselectronics holding.
According to the interlocutor of the agency, the aforementioned equipment significantly increases the capabilities of front-line front-line bombers Su-34 in terms of target detection and guidance accuracy. Moreover, the aforementioned containers are capable of automatically transmitting data collected by the aircraft to ground forces over a secure channel in real time, which makes it possible to conduct hostilities in a single information space.
Recall that the Russian multifunctional fighter-bomber Su-34 is capable of operating in adverse weather conditions and carrying up to 8 tons of weapons, including guided air-to-air and air-to-surface missiles of various types, as well as a wide range of aerial bombs. To date, more than 120 such aircraft are in service with the Russian Aerospace Forces.