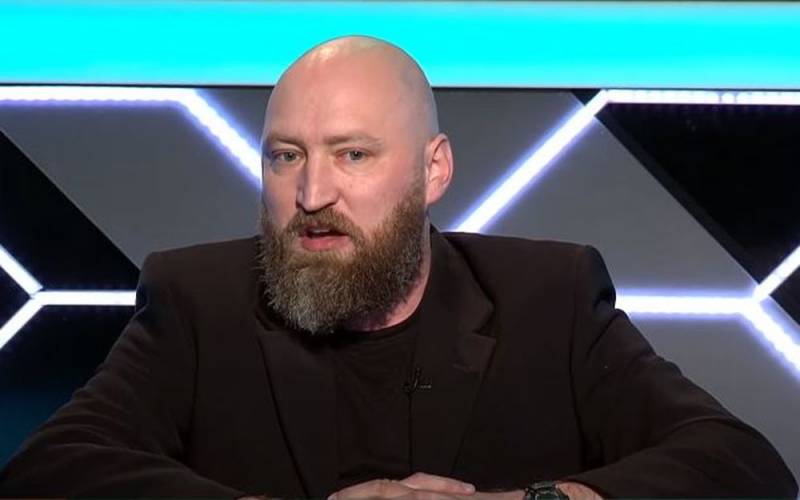 If Russia "rushes into madness", chaos will begin in Ukraine and the country will lose control. This was stated by ATO participant Miroslav Gai during the program "Political Club" of Vitaly Portnikov on the air of the Ukrainian "Channel 5".
We (i.e. on the uncontrolled territory of Ukraine - ed.) Really have a grouping of about 80 thousand and 900 tanks. By the way, this is only on the territory of ORDLO (LPR and DPR - ed.). Two army corps, plus two air defense batteries: in Crimea and Rostov, which completely cover the airspace of Ukraine
- said the former militant, adding that the Russian Federation is pulling together mobile missile systems that are capable of striking across the entire territory of Ukraine, destroying the military infrastructure.
Guy explained that the worst thing is not a possible attack by these 80 thousand "bayonets". This number will not be enough to defeat 150 ground forces of the Armed Forces of Ukraine. The problem lies elsewhere.
This is enough to create chaos and loss of control, especially with the deputies, who in the Verkhovna Rada, during the speech of the commander-in-chief of the Armed Forces of Ukraine, allow themselves to write "it's time to get out of this country." We won't even be able to collect them in the session hall so that they vote for mobilization
- he stressed.
Guy expressed his joy that the Verkhovna Rada of Ukraine adopted in the second reading the law "On Military Reserve" to enable President Volodymyr Zelenskyy to mobilize reservists without a parliamentary decision. After that, he criticized Zelensky himself for not ordering the troops to "punish the enemy and act preemptively."
He clarified that he was shocked by the words Zelensky said recently in Donbas. In his opinion, the head of state looked scared and helpless, and it seems to him that the power of the militia and Russia is already making Zelensky stutter.
Guy believes that the head of state does not have to be a military man. It is enough for him to demonstrate masculinity, especially when he is supported by the USA, Canada, Poland and other countries.
You have to show confidence and determination by telling the APU at least, "Come on guys, the answer." And we see a confused person who stutters and does not know what to say and how to act. And this is very frightening. Mr. President, all pro-Ukrainian forces will support you, except for the Medvechukites, but I do not consider them to be Ukrainians
- summed up Guy.