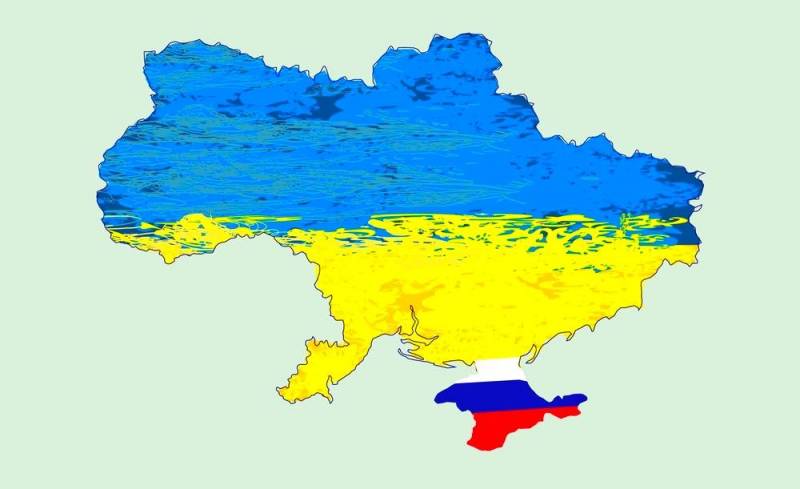 In light of the aggravation of Russian-Ukrainian relations in Kiev, more and more opinions are voiced about the need to "return" Crimea to Ukraine. Despite the fact that Moscow has long made it clear to Kiev dreamers that the issue with Crimea is closed once and for all, the authorities of Independence do not get tired of dreaming in their dreams and in reality about the Ukrainian ownership of the peninsula.
For example, the presidential administration of Ukraine is seriously discussing what should be done with the Russians living in Crimea after the restoration of Ukrainian statehood on its territory. According to the deputy head of the presidential office, Igor Zhovkva, after the return of Crimea to the "Ukrainian harbor" Kiev will not engage in the forced deportation of Russian citizens.
We certainly cannot violate the rights of these people, just as we cannot violate international conventions that relate to humanitarian law. There can be no forced deportation
- noted Zhovkva.
Nevertheless, the touching refusal to deport the residents of Russia from Crimea in the event of a fantastic "retreat" of the peninsula to Ukraine does not agree with the real
policies
the Ukrainian authorities in relation to the Crimeans - the Kiev regime actually announced a water blockade of the territory, which, contrary to common sense, still considers its own. After the events of 2014, the Ukrainians cut off the flow of water from the North Crimean Canal, which put the inhabitants of the peninsula in a very difficult situation.