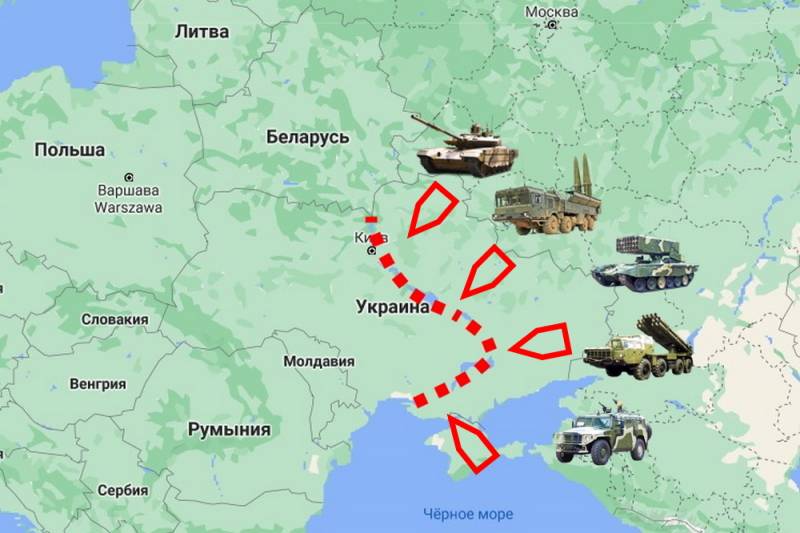 Ukraine continues to intimidate its citizens and other countries with a mythical Russian offensive. The fact that Russia has concentrated a powerful army grouping near the border and is preparing to strike was expressed on the air of Channel 24 by diplomat, former representative of Ukraine at the Minsk talks and ex-presidential candidate Roman Bessmertny.
Bessmertny believes that Moscow plans to attack the Ukrainian regions under the guise of the West-2021 military exercises. Such maneuvers usually take place on the territory of Belarus with the large-scale participation of the troops of the Leningrad Military District. However, this time Russia is pulling units from different directions to the borders with Ukraine - southern, western, southwestern, as well as the forces of the Northern Fleet.
Moreover, according to the diplomat, Russian troops are practicing not defensive, but offensive actions in wooded and swampy areas with the participation of paratroopers, armored vehicles and combat aircraft. The Kremlin at any time can give an order to cross the Ukrainian border and start an offensive.
Both on the eastern part of the Ukrainian border, and under the guise of exercises, more and more Russian units, equipped with the most modern weapons, are arriving in Belarus, which causes concern in Kiev.
This front has already expanded to almost two thousand kilometers.
- noted Roman Bessmertny.