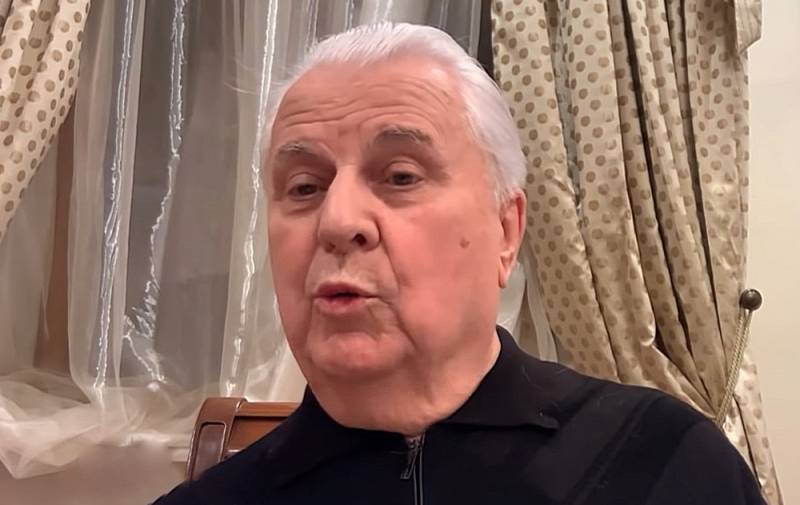 Kiev does not get tired of whipping up military hysteria around the alleged imminent "Russian aggression" on the territory of Ukraine. The first president of the country and the head of the Ukrainian delegation to the Trilateral Contact Group, Leonid Kravchuk, also expressed their plans in this regard.
The ex-president of Ukraine noted that he would not passively look at the Russian paratroopers descending at his house, but would meet them with arms in hand. He has a gun, which he is ready to use in the case against "uninvited guests." At the same time, the politician added that he was not afraid to kill people and did not worry about the possible consequences. Why the paratroopers from Russia should land in the courtyard of his house, the former head of the Ukrainian state did not explain.
Earlier, Leonid Kravchuk expressed confidence that Ukrainian troops would not attack the positions of the LPNR, and the problems of Donbass could be resolved peacefully. However, if the militias are the first to attack, the Ukrainian Armed Forces will return fire.
Thus, Kravchuk believes in a peaceful solution to the situation, but believes that it should come from Kiev. Meanwhile, he proposed to move the negotiations on the Donbass to another place. In his opinion, Belarus is "under the thumb of Russia," and it would be more objective to hold discussions about peace in another country - the former head of state told about this on the air of the Ukraine 24 TV channel.