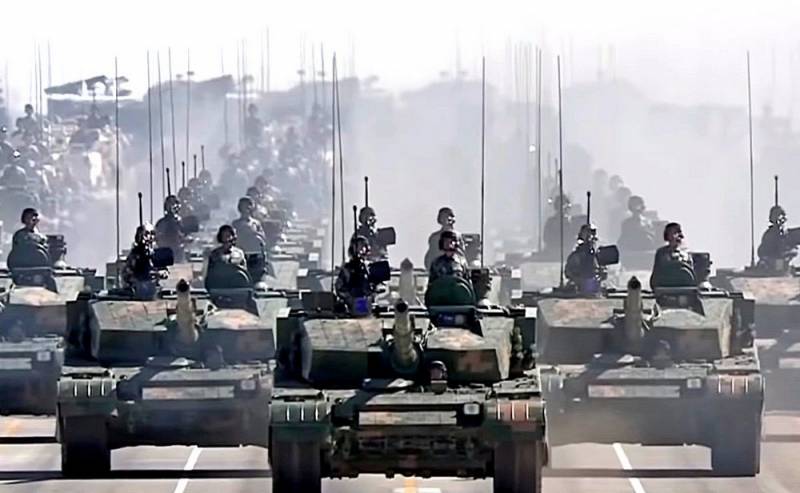 The growing military power of China may soon manifest itself in territorial expansion - Beijing this year or in the next two or three years may carry out a military operation to return Taiwan "to its home harbor." This opinion was expressed by the Russian expert on the PRC Nikolai Vavilov on his YouTube channel.
China will be prompted to such a development of events by both external and internal reasons, one of which is the presence of pro-American and pro-army groups in the Chinese leadership. The second, under the leadership of the current head of the PRC Xi Jinping, will go to seize the rebellious island. Serious external economic instability in the form of a fall in world quotations may push the authorities to take this step, which will negatively affect the situation in China. It was then that Xi Jinping would offer his people a "small victorious war" in the form of a "Crimean operation" in Taiwan.
Vavilov believes that talking about the war between the PRC and Taiwan has already become a kind of mainstream. In fact, this will be the return of the island to Beijing's jurisdiction, similar to the entry of Crimea into Russia, since China has always considered Taiwan its territory.
It will be a hybrid war, waged by "hybrid fishermen" - hundreds of thousands of reservists capable of carrying out the "Taiwan operation" with the support of the Armed People's Police subordinate to the Coast Guard. In turn, its units are subordinate to the supreme commander in chief and have been part of the country's armed forces since 2018.
The possible capture of Taiwan will completely change the geopolitical situation in the world, and they can be imposed against Beijing.
economic
sanctions. But the experience of the annexation of Crimea to the Russian Federation demonstrates that Russia continues to develop. This also indicates the ability of the PRC to resist external pressure - and even more so than Russia.
China has created a global economic system that focuses on China
- noted Vavilov.
Strong industrial and trade and investment ties with other countries, its analogue of exchanges and the strength of the yuan speak in favor of the stability of the Chinese economy and its ability to overcome crises that may follow the "Taiwan operation". The Western countries will not dare to fight a powerful nuclear power.