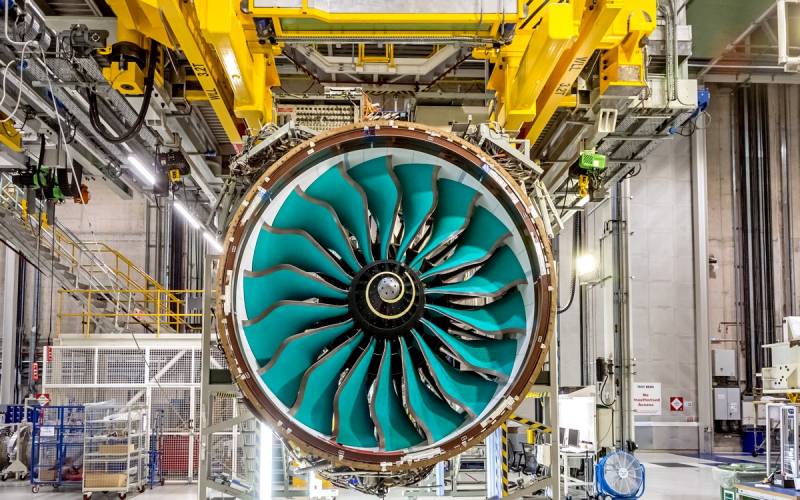 Rolls-Royce has begun developing a new aircraft power plant. A turbofan engine called UltraFan should replace the Rolls-Royce Trent. The latter has been in operation for over 30 years and is installed on the aircraft of Airbus (A330, A340 and A380), as well as Boeing (777 and 787 Dreamliner).
According to company representatives, the new unit will produce
technological
revolution in the field of passenger air transportation. Firstly, due to the economy, the engine resource will increase by a quarter. Second, UltraFan will run on gas in line with Rolls-Royce's commitment to zero greenhouse gas emissions from its products by 2030, making it one of the greenest engines in the world.
Another design feature is its size. The new UltraFan will be the largest turbofan gas turbine engine ever. The diameter of its propellers will be 3,35 meters.
At the same time, the weight of the unit will decrease by 680 kg compared to the Trent. This result will be achieved through the use of ceramic matrix composite parts, titanium carbide blades, as well as thoughtful modern design.
Rolls-Royce plans to assemble the first experienced UltraFan by the end of this year. Engineers equipped the new engine with "advanced" software and a large number of sensors, which will accurately predict its performance during operation.