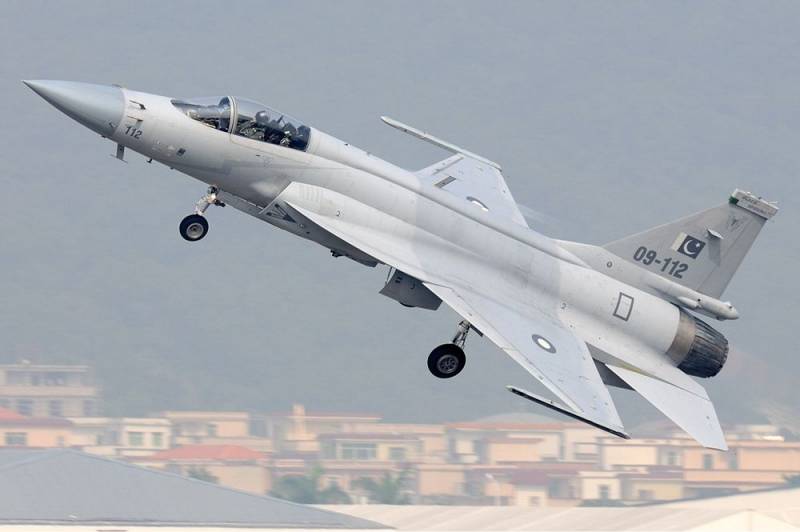 The Indian Air Force (IAF) and Pakistani Air Force (PAF) aerial combat, which took place in the Kashmir skies several years ago, continues to intrigue military experts. The Indian edition of the EurAsian Times wrote about this incident on April 4, 2021, referring, among other things, to the story of the Pakistani pilot.
On February 26, 2019, the IAF bombed a terrorist camp in Balakot (Khyber Pakhtunkhwa province in Pakistan). The next day, Islamabad sent 24 fighters to the region, including JF-17. Pakistani aircraft crossed the Line of Control (LoC), which is the de facto border between countries, and fired high-precision glide bombs at Indian military targets in the Rajuri sector of Jammu and Kashmir province.
The IAF flew eight fighters, including two Russian-made Su-30MKIs, to intercept PAF jets that were rapidly retreating to Pakistan-controlled Kashmir. As Indian aircraft approached, Pakistani F-16s fired US-made AIM-120 C5 medium-range air-to-air missiles at them.
Two Su-30MKIs were within the range of these missiles (105 km), but managed to dodge them elegantly. However, they were unable to hit the enemy with Russian R-77 missiles. The thing is that the original R-77 missiles fly 110 km, and the export version - 80 km. This is what saved the Pakistani pilots.
During the battle, one Indian MiG-21 "Bizon" was shot down, and its pilot was captured. PAF informed the public that the IAF aircraft was shot down by a Sino-Pakistani-made JF-17 fighter, which has proven its effectiveness as a competitor to the export F-16, Saab Gripen and MiG-29.
In turn, New Delhi reported that one American-made Pakistani F-16 was shot down. This indicates that the "meeting" of the parties ended in a draw.
According to the JF-17 pilot, who took part in the air battle on February 27, the aircraft carried out radar capture of the Su-30MKI at a distance of more than 100 km. His plane was armed with Chinese PL-12 missiles with a range of 70 km.
According to experts, the main disadvantage of the single-engine JF-17 is its limited armament, as it can only carry four missiles. Indian twin-engine Su-30MKIs are armed with eight or even more missiles, the media summed up.