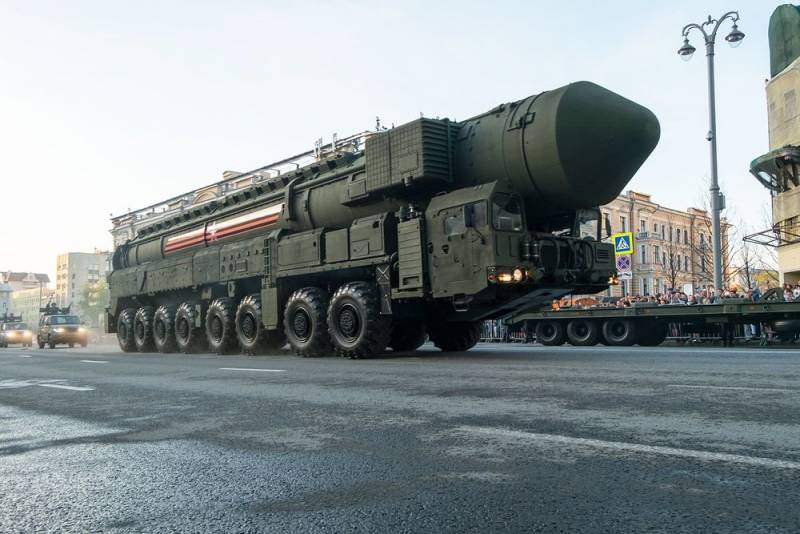 In the next decade, Russia will have the newest intercontinental ballistic missile "Kedr", which will replace the existing solid-propellant ICBM PC-24 "Yars" mobile and silo-based with multiple warheads, which are in service with the Strategic Missile Forces. About it
TASS
informed a source in the military-industrial complex of the Russian Federation.
The informant clarified to the agency that "deep" research work (R&D) is underway on the mentioned strategic missile system (SRK), which can be considered modernization. R&D is funded under the state armaments program until 2027. In 2023-2024, i.e. in a few years, the development should go into subject development work (OCD). Approximately in 2030, R&D should be completed and the Kedr ICBM will appear, which will be both mine and mobile.
At the same time, the agency does not have official data from the JSC "Corporation" Moscow Institute of Heat Engineering ", where the ICR" Topol "," Topol-M "and" Yars "were previously developed.
At the same time, the general designer of the Military-Industrial Corporation Scientific and Production Association of Mechanical Engineering Alexander Leonov told the media on April 2, 2021 during the Academic Readings on Astronautics that the service life of the UR-100N UTTH liquid ICBMs still in service with the Strategic Missile Forces could be extended for three years. Note that the UR-100N UTTH were gradually replaced by Yars ICBMs. Russia has about 50 units of the UR-100N UTTH, which are carriers of the Avangard hypersonic units.