The regiment of flying cars arrived. It is known that now these promising markets are trying to share among themselves such giants as Boeing and Airbus, as well as a great many independent startups. It's funny that even AvtoVAZ claims to create its own flying car. Perhaps the Russian automaker has already given up on the chances of creating a good car driving on ordinary roads.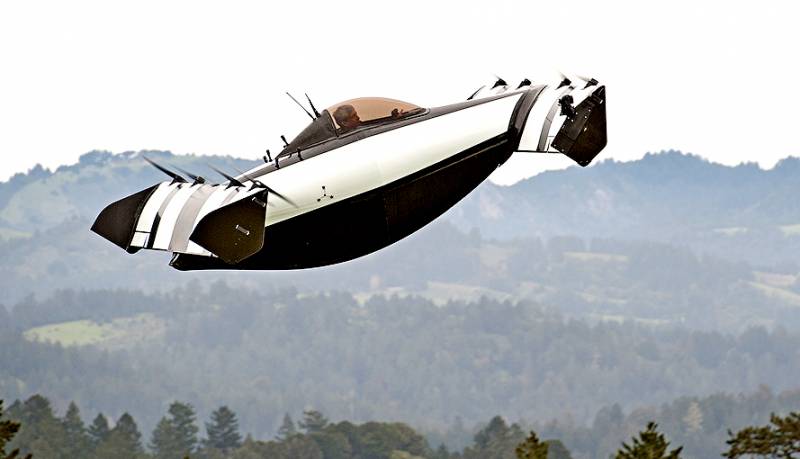 A curious device called BlackFly this time introduced the American company Opener. A flying car is single, but is designed for a fairly large person up to two meters tall and weighing over one hundred kilograms. Representatives of the company position their project as a personal copter, for the management of which a pilot license is not required. BlackFly is capable of both landing and splashing.
The movement of the copter is driven by eight electric motors, which provide the possibility of vertical take-off and landing. According to the developers, the device is capable of flying up to 40 kilometers on a single charge. In just 20 minutes, it is able to charge the battery by 80%. Externally, BlackFly reaches 4 meters in length and 1,5 meters in height. It is equipped with front and rear wings, whose span is 4,5 meters.
BlackFly has been under development by the company for almost 9 years. The flying car is already certified in the United States and Canada. The opportunity to purchase it in free sale will appear next year.