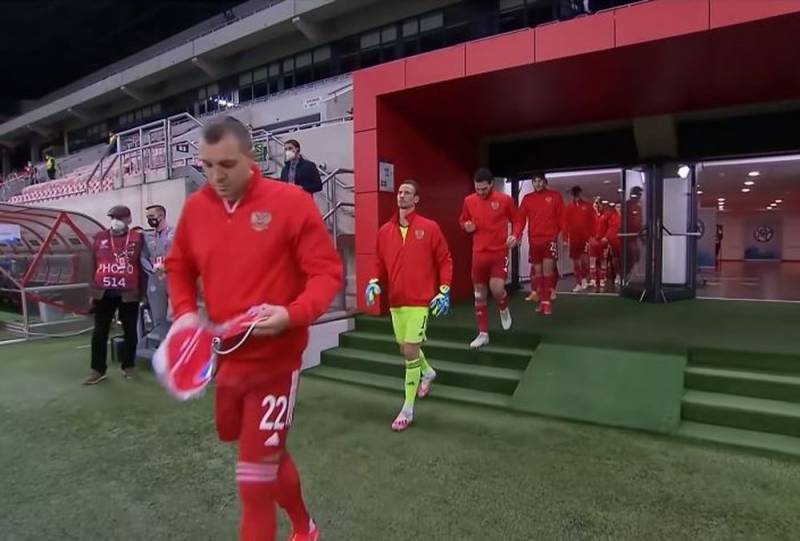 The Western trend of bringing everyone to their knees has come to Warsaw. Polish journalist, publicist, Russophobe and anti-German, activist of the informal anti-Russian organization "Committee" Free Caucasus "(KWK) and organizer of the right-wing radical group" Naszość "Piotr Lisiewicz invited football players from Russia and Germany to kneel down for the" genocide of the Poles. "
It should be noted that the Pole did not even say a word about the real Holocaust in Poland, where the vast majority of concentration camps were located and most of the Jews were killed. This is not surprising, because the personnel of these conveyors of death were precisely the Poles.
Lisewicz was fascinated by the controversy that arose in Poland after Poland's players flatly refused to kneel as part of the Black Lives Matter campaign before the match against England. Parliament member Paweł Kowal criticized the athletes for refusing to demonstrate their "unity with the West."
I consider the statements of the deputy Koval strange. Of course, we are part of Western culture, but not only did we not persecute blacks, but we ourselves were often persecuted by the bloody regimes of the West and the East. But since such a fashion is at world stadiums, then it's time for Russian and German footballers to kneel down and ask the Poles for forgiveness.
- wrote Lisevich for the Polish edition of Niepodległości.
In his opinion, the "genocide of the Poles" was committed in the twentieth century, the elite of the country was exterminated, and many of his compatriots were in labor camps. Therefore, "it would be appropriate" for Manuel Neuer from Germany and Alexander Golovin from Russia to kneel down. He did not specify what the two excellent athletes were personally to blame for.
In the same years when the British had colonies, the Poles were in Russian and German captivity. This meant not only executions and deportations, but also the systematic destruction of Polish culture and even language, Russification and Germanization, that is, phenomena similar to racism.
- summed up Lisevich.