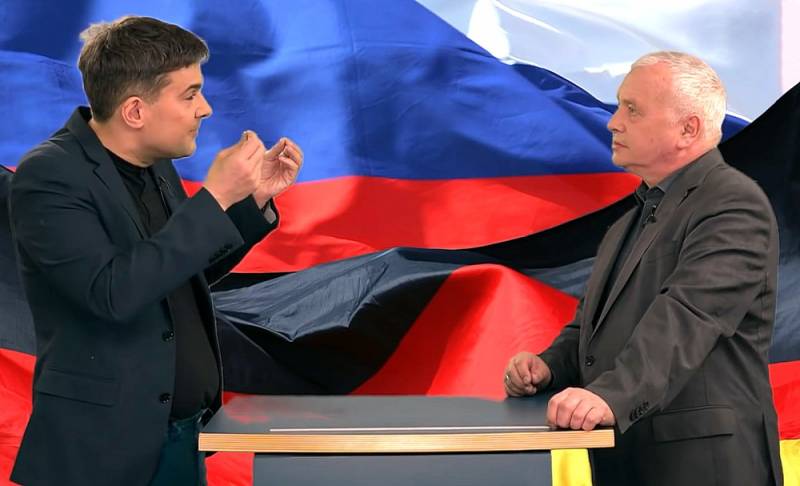 It is generally accepted in the Western world that there is no freedom of speech in Putin's Russia, and everyone speaks and thinks only what the authorities need. However, this is not the case, which is confirmed by many foreigners who worked in Russia. One of them is Boris Reitschuster, a German journalist who lived in Moscow. He shares his opinion about where it is freer now - in Russia or in the Federal Republic of Germany - on the air of the OstWest TV channel, communicating with the famous German political scientist Alexander Rahr.
Reitschuster believes that life is freer in Russia, since one can criticize Vladimir Putin in the Russian media, while in Germany it is difficult to imagine a public criticism of Chancellor Angela Merkel.
I now see that at the moment, today in Russia, life is freer. On Russian TV, I could criticize Putin, in Germany, nobody will let me criticize Merkel
- says Boris Reitschuster.
In this regard, he is happy for the people of Russia, but it is difficult for him to come to terms with the fact that Russians live in a freer country. In the West, many do not understand what Russia is like during Putin's time - it is not a dictatorship in its purest form, as in the days of Stalin or the GDR. Although there is authoritarianism in the Russian Federation, this is a regime of a completely different kind. And in Russia, citizens feel quite free.
Not everything is as black and white as people think in Germany. Our media talk about Russia as a kingdom of evil, where people live in terrible conditions. However, with all this, it is with us that the child of a member of the AfD ("Alternative for Germany") party cannot get into some more elite school. This is not the case in Russia
- Reitschuster is outraged.
Alexander Rahr, echoing his interlocutor, talked about the impressions of his wife who had visited St. Petersburg. According to her, in Russia, where people go without masks, restaurants work, there is no panic and polite citizens help each other, breathe and feel freer than in Germany.
Plot from 04:40 minutes.